As in any country, the Vietnam National Day is the most significant date in the history of Vietnam. This is the day in 1945 that Vietnam finally gained its independence after a long struggle.
In this article, you'll learn about the National Day in Vietnam, including the history behind it, common traditions, and the unfortunate event that the Vietnamese also commemorate on National Vietnam Day.
At VietnamesePod101.com, we hope to make every aspect of your learning journey both fun and informative. So let's get started!
1. What is the Vietnam National Day Holiday?
The holiday marks the day in 1945 when Vietnam officially became its own country. On September 2, 1945, President Ho Chi Minh read the Declaration of Independence in a meeting held at Ba Dinh square in Hanoi. In the declaration, President Ho Chi Minh declared the birth of the Democratic Republic of Vietnam to the people of Vietnam and the world.
Ho Chi Minh was the leader of the Viet Minh Front, which was led by the Communist Party. He talked Emperor Bao Dai into abdicating his throne so that the country could become its own nation, and then Vietnam's declaration of independence was made. At that time, the country was declaring freedom from France, but France wouldn't give up control of the region so easily.
Shortly after independence was declared, Ho Chi Minh and the leader of some two-hundred-thousand Chinese Nationalists agreed to set up a coalition government instead of one that was completely communist. Just a few months later, a new agreement was signed with France declaring the nation an autonomous state in the French Union.
That agreement was designed to drive the Chinese out, which it did, although the Vietnamese then began fighting again with the French.
2. When is Vietnam National Day?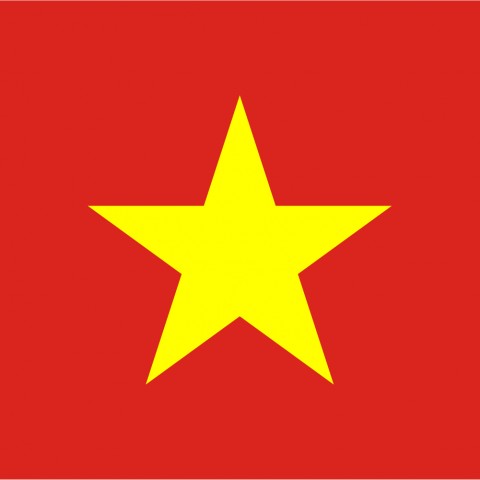 Vietnam's National Day is observed each year on September 2, the date on which President Ho Chi Minh read the Vietnamese Declaration of Independence.
3. Vietnam National Day Celebrations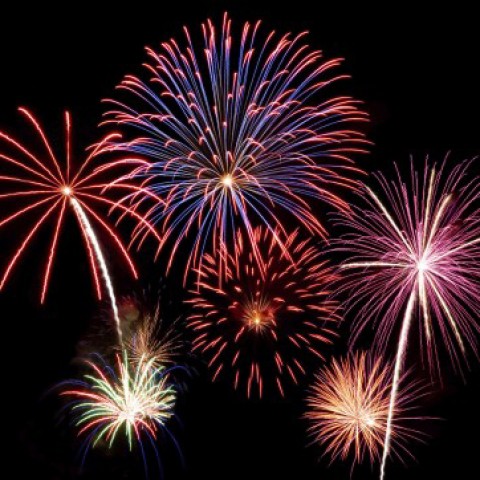 The National Day celebrations are usually held in a formal manner in Vietnam Embassies in many countries around the world. Diplomatic officials of the local countries are also invited to attend the celebration to forge closer ties between the two countries. On this day, the government of Vietnam receives many greetings from the authorities of other countries.
This is an official public holiday, so workers, office employees, and students are off on this day. Some companies also hold group tours for their staff. Some common festivities on this day include swimming, sailing, and boat racing festivals, which are held in many places. These attract many participants.
To celebrate National Day, families, stores, and shopping centers everywhere display Vietnam's red flag with a yellow star. The streets are filled with flags and banners. Some people also hold meetings at the centers of big cities.
4. Another Observation
Do you know what else the Vietnamese commemorate on September 2?
September 2 is also the date on which President Ho Chi Minh died in 1969, at the age of seventy-nine.
5. Useful Vocabulary for the Vietnamese National Day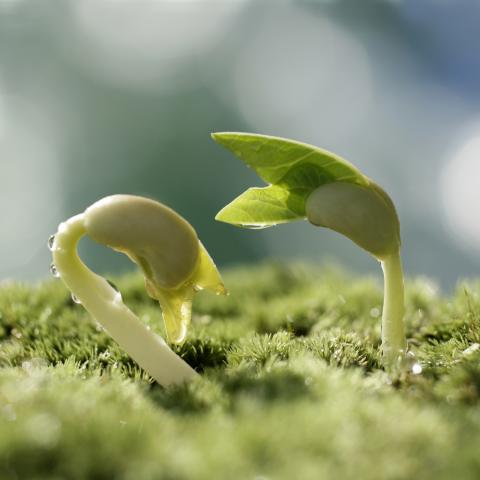 Here's some vocabulary you need to know for the Vietnamese National Day!
Hoa — "Flower"
Quốc khánh — "National Day"
Diễn văn — "Speech"
Cuộc diễu hành — "Parade"
Quốc kỳ — "National flag"
Chủ tịch Hồ Chí Minh — "Ho Chi Minh President"
Pháo hoa — "Firework"
Trò giải trí — "Entertainment"
Biểu ngữ — "Banner"
Bóng bay — "Balloon"
Quảng trường Ba Đình — "Ba Dinh Square"
Quốc ca — "Anthem"
Sự kiện — "Event"
Lịch sử — "Historical"
Quốc gia — "Country"
Sự khai sinh — "Birth"
To hear each vocabulary word pronounced, check out our Vietnam National Day vocabulary list!
How VietnamesePod101 Can Help You Learn About Vietnamese Culture
We hope you enjoyed learning about the National Day of Vietnam with us. Tell us about your own country's national day in the comments; we always love hearing from you!
To continue learning about Vietnamese culture and studying the language, explore VietnamesePod101.com. We provide an array of fun and effective learning tools for every type of learner, at every level:
Insightful blog posts on a range of cultural and language-related topics
Free vocabulary lists covering various topics and themes
Podcasts to improve your listening and pronunciation skills
Mobile apps to help you learn Vietnamese anywhere, on your own time
Much, much more!
If you would like to learn Vietnamese one-on-one with your own tutor, you can also upgrade to Premium Plus. Our MyTeacher program gives you access to a personal tutor who will help you develop a specialized learning plan based on your needs and goals. Yes, really!
At VietnamesePod101, we believe that you really can master the Vietnamese language and come to understand its unique culture. That's why we make our lessons as simple yet effective as possible. Our constant support, paired with your hard work and determination, can ensure your language-learning success!
Happy Vietnam National Day!