Most countries have a national anthem with which to express the pride of their country, to convey in it the cultural and historical stories of a nation, to be played on sacred or official occasions, and to represent the noble ideals that all people in the same country aspire to. Most national anthems of countries are public property according to the law. For example, when the American national anthem is performed or recorded during a broadcast of the National Football League (NFL), the NFL will own the reproduction, publishing, and performance rights to this particular show.
Meanwhile, Singapore law stipulates that the national anthem can only be sung or performed on appropriate occasions. Individuals performing or singing the national anthem must perform or sing in accordance with the original or remix that meets strict melody and lyrics requirements.
So, what is a national anthem song?
A national anthem is a song that expresses patriotism, evokes, and celebrates the history, traditions, and struggles of the people of that country, recognized by the government of a country as the official national anthem or widely used by people as a custom.
Whenever there is a flag-raising ceremony at a conference or a sports match between Vietnam and another country, I find that not many national anthems have the same heroic and tragic melody as the Vietnam national anthem, which explains why some consider Vietnam's national anthem – Tien Quan Ca, by musician Van Cao – one of the most heroic national anthems in the world.
Table of Contents
1. The first Vietnamese anthem 
What is the national anthem of Vietnam?
According to Nguyen Ngoc Huy – a politician of the Republic of Vietnam and a Vietnamese poet and writer – Emperor Bao Dai came down to the stage to select a national flag and anthem during the Second World War. The Vietnamese flag was the Cờ long tinh and the national Vietnamese anthem was the song Đăng đàn cung ( [melody] on the ascent to the esplanade).
Đăng đàn cung is an ancient Vietnamese song and is still used in most of the textbooks teaching classical music and traditional instruments. This is a song from the ritual of Nam Giao sacrifice, used when the king comes to the altar to sacrifice animals and valuable sundries. The Nam Giao sacrifice ceremony, performed every 3 years on the winter solstice, was the most important ceremony in the court's rites, where the king would make sacrifices on behalf of the nation.
In 1942 in Hanoi, musician Le Huu Muc recorded music and put other lyrics to Đăng đàn cung and called it Vietnam's national anthem, naming it Tiếng gọi non sông (The Call of the River), also known as Hồn Việt Nam (Vietnamese soul). It was considered by some to be the national anthem, but little was known in the Central region.
Lời bài hát : Tiếng gọi non sông
The Call of the River Lyric
Bên núi sông hùng vĩ trời Nam
Đã bao đời vết anh hùng chưa hề tan
Vì đâu máu ai ghi ngàn thu?
Còn tỏ tường bên núi sông
Xác thân tan tành
Vì nước quên mình
The majestic mountains and rivers in the South sky
For many generations, the traces of heroes have not disappeared
Why does people's blood write for thousands of years?
And clearly on the side of the mountain and river
Broken body
Forgets ourselves for the country
2. Tiến quân ca (The Marching Song Lyric)
"Tiến quân ca" is a song composed by musician Van Cao in 1944 and has been used as the national anthem of the Socialist Republic of Vietnam since 1976. Before that, "Tiến quân ca" was the national anthem song of the Democratic Republic of Vietnam from 1945 to 1976. Since its birth, the song has been considered the official song of the Viet Minh Front. During the August Revolution of 1945, instead of "Vietnamese troops go," Viet Minh participants often sang "Viet Minh troops go." When officially chosen as the Vietnamese national anthem, the lyrics of the national anthem of Vietnam were modified in some ways compared to the original "Tiến quân ca" by Van Cao.
Vietnam national anthem lyrics in Vietnamese
Vietnam national anthem in English
Đoàn quân Việt Nam đi
Chung lòng cứu quốc
Bước chân dồn vang trên đường gập ghềnh xa

Cờ in máu chiến thắng mang hồn nước
Súng ngoài xa chen khúc quân hành ca

Đường vinh quang xây xác quân thù
Thắng gian lao cùng nhau lập chiến khu

Vì nhân dân chiến đấu không ngừng
Tiến mau ra sa trường
Tiến lên, cùng tiến lên
Nước non Việt Nam ta vững bền
Soldiers of Vietnam marching onward
United in determination to save the nation
Our steps resound on the long and arduous road

Our flag, red with the blood of victory, bears the spirit of the country
The distant rumbling of guns mingles with our marching song

The path to glory is built by the bodies of our foes
Overcoming all hardships, together we build our resistance bases

Let us swear to fight relentlessly for the people's cause.
Let us run to the battlefield!
Forward! All together, let's go forward!
The Vietnamese homeland is strong and durable
Đoàn quân Việt Nam đi
Sao vàng phấp phớiDắt giống nòi quê hương qua nơi lầm than

Cùng chung sức phấn đấu xây đời mới
Đứng đều lên gông xích ta đập tan

Từ bao lâu ta nuốt căm hờn
Quyết hy sinh đời ta tươi thắm hơn

Vì nhân dân chiến đấu không ngừng
Tiến mau ra sa trường
Tiến lên! Cùng tiến lên!
Nước non Việt Nam ta vững bền
Soldiers of Vietnam marching onward
The gold star in the wind
Leading our people and our homeland out of misery and suffering

Let us unite our efforts in the struggle for building a new life
Stand up! With the same impetus, let's break our irons!

For so long we have contained our hatred!
Let us be ready to make every sacrifice so that our life may be radiant

Let us swear to fight relentlessly for the people's cause.
Let us run to the battlefield!
Forward! All together, let's go forward!
The Vietnamese homeland is strong and durable
3. Hoàn cảnh sáng tác Tiến quân ca (the Circumstances of Composing Tien Quan Ca)
In the 21-year-old Van Cao's memoirs "Why I wrote Tiến quân ca," he confided: "The song was made in an unknown number of days in the narrow attic number 45 Nguyen Thuong Hien Street, next to a window overlooking a 2-story house, rows of trees and a gray sky. It often echoes bullock carts carrying bodies of starving people towards Kham Thien Street here. Also, I was sleepless because of the monsoon entering each door, because of the sound of fighting and swearing at each other from a family of poor, undernourished civil servants, echoing through the gaps in the open attic. I understand more life stories here. There are knocks on the door, night calls are unanswered at night."
After the song was written, Van Cao met and sang it to Mr. Vu Quy, a friend and member of the Viet Minh. Mr. Quy was very pleased. He assigned Van Cao to write the song himself on the printed stone. Because the scribe couldn't write musical notes, Van Cao had to go directly to a secret printing facility in Bat Trang village to write and print the song "Tiến quân ca" by hand. For the first time, "Tiến quân ca" was printed on the Art page of Doc Lap newspaper in November 1944 with a stone print written by Van Cao himself. Writer Nguyen Dinh Thi, when listening to Van Cao singing this song, was touched and proposed that each of them write another song about the Viet Minh Front. After that, writer Nguyen Dinh Thi wrote the song Diệt phát xít (Destroying the fascists) and Van Cao added the song Chiến sĩ Việt Nam (Vietnamese soldiers), both of which were widely popularized by the public.
On August 13, 1945, President Ho Chi Minh officially approved "Tiến quân ca" as the national anthem of the Democratic Republic of Vietnam. 
On August 17, 1945, during a meeting of the people of Hanoi in front of the Opera House, the song "Tiến quân ca" was played. 
Also at the Opera House Square, on August 19, 1945, there was the choir of the Young Pioneers singing the song "Tiến quân ca" to salute the national flag during a large meeting.
On September 2, 1945, "Tiến quân ca" was officially performed on the day of the Declaration of Independence at Ba Dinh Square by the Liberation Army Band led by Dinh Ngoc Lien.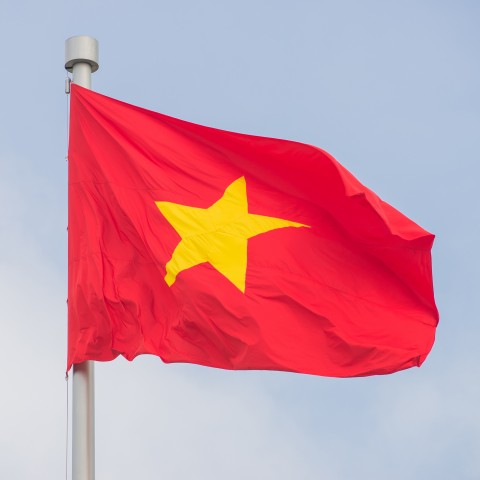 4. Những dịp hát quốc ca Việt Nam (Singing Occasions for the Vietnamese Anthem)
The Vietnamese national anthem, produced by Minh Quan
The national anthem of the Socialist Republic of Vietnam includes the music and lyrics of the song "Tiến quân ca" is often used in flag-raising ceremonies at state offices, schools, political ceremonies of the country, mass organizations, national festivals, or state and national sports events. Quốc thiều is the music of the song "Tiến quân ca/Quốc ca" (Vietnamese anthem song), and is used in flag raising ceremonies, welcome ceremonies for heads of state, state-level ceremonies, and more.
5. Conclusion
No matter what version, Tiến quân ca as the Vietnam national anthem still has a heroic and tragic melody that no one can deny. Learning Vietnamese through songs and movies will not only give you a chance to learn the language but also about our country with a rich history. 
If you want to try other Vietnamese cultural lessons, visit VietnamesePod101 for more audio files, flashcards, free lessons, and vocabulary lists to master your Vietnamese today. To improve pronunciation, go to our VietnamesePod101 Youtube Channel for video lessons and free gifts every week. 
Want to tell us about your national anthem? Leave a comment below.
Bai!
October 21, 2022
Learning languages starts from lessons in the classroom to traveling, working and living, or learning from the cultures of the country. No matter what strategy of learning, most people find studying from the basics plays an important role in building a sustainable foundation. 
When I first studied English, I was also adopting common classroom phrases to understand teachers' commands. Most of them are actually quite helpful in my actual classes where I later on became a teacher. 
If you're a student learning Vietnamese language, you're going back to school, or you're new here and want to improve Vietnamese language learning, I'm here for you. I'm going to share with you several lists of lexicon and Vietnamese classroom words and phrases that you will absolutely use at some point. 
First, let's discover the Vietnamese education system through vocabulary about schools.
Table of Contents
1. School vocabulary (Từ vựng về trường học)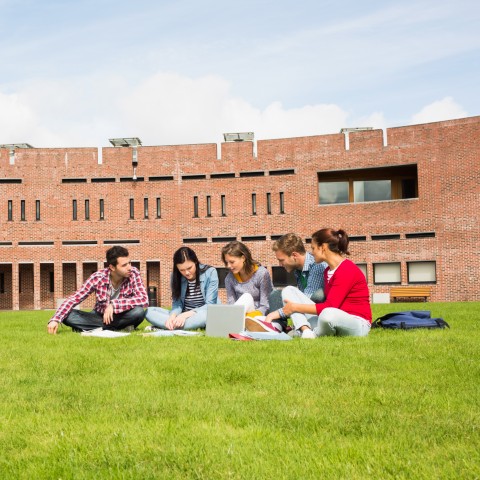 The Vietnamese education system is not very complicated since we only have a few typical levels of learning and it's consistent across the country. Public schools' tuition fees are often more affordable than international or private schools. Here are the most particular school types in Vietnam that you might have heard of to learn vietnamese language.
Trường dân lập (Private school) : Private schools teaching quality is often slightly lower than public schools due to high costs but low investment and support from the government. However, some families prefer sending their children to private schools for their suitable locations or lower student numbers.


Trường công lập (Public school) : Public schools are often the most sought after because of their moderate tuition fees and guaranteed teaching quality.


Trường quốc tế (International school) : There are not many international schools in Vietnam because of the high cost but entering might be easier because it's for people who can afford the tuition fee. 


Nhà trẻ (Daycare/ Child care center) : Nhà trẻ is for kids between 1-2 years old, some even accept kids from 6-9 months old. Most of them are private establishments because official schools start from preschool which is for kids from 3-5 years old. For some families who don't have anyone to take care of young kids, they would prefer sending them to local daycares during working hours. 


Trường mầm non/trường mẫu giáo (Preschool) : Trường mẫu giáo accepts students from 3 to 5 years old. Most of the lessons contain games, sing and dance activities and learning numbers or alphabets to prepare for primary school. 


Trường tiểu học/Trường cấp 1 (Elementary school) : Elementary schools are for students from 6 – 10 years old which means there are 5 grades, from grade 1 to grade 5. Most elementary schools don't require entrance tests but depending on the admissions target of each school, students on the right line will be given priority to enroll first. 


Trường Trung học phổ thông/Trường cấp 2 (Middle school/ Secondary school) : Middle school/ Secondary schools are for students from 11 to 14 years old. They are from grade 6 to 9. Similar to elementary school, entrance tests are not required but study results from elementary school will be considered.


Trường Trung học cơ sở/Trường cấp 3 (High school) : High school is the most important level of every student because it prepares for university and therefore, specialized schools often require students to take an entrance test. Regular schools may not do so but it takes a lot of effort for parents to choose the right school for their children due to the high demands every year. 


Trường đại học (College/ University) : A bachelor degree is very important to anyone when looking for a job in Vietnam and therefore, entering college/ university is the highest target set for students after 12 years studying at school. The high school graduation exam is used to determine the score for university admission, so this exam is considered extremely important for every student. College/ University usually takes 4 years for general subjects and 5 to 6 years or even more for majors such as medicine and pharmacy.


Trường cao đẳng (Undergraduate) : If university entrance requirements are often high, undergraduate in Vietnam are a little bit easier to enroll because of lower standards. Undergraduate usually takes 2-3 years. 


Tại chức (Service education/ Service learning) : Service education/ service learning schools are at a lower level than undergraduate or university. It often requires at least 2 years to finish but the degree is not very valuable. 
2. School departments Vocabulary (Từ vựng về các phòng ban trong trường)
Technically, these departments are the most common ones in every school in Vietnam. Depending on the specialized disciplines, the departments may differ. Let's take a look at some vocabulary about school departments in order to prepare for the useful classroom phrases for students and teachers in Vietnamese that I'm going to share with you in the upcoming parts. 
​​Phòng Học thuật/Phòng Học vụ (Academic Department)
Phòng Hiệu trưởng (Principal's office)
Phòng Hiệu phó (Vice-Principal's office)
Phòng y tế ( Nurse's office)
Phòng truyền thống (Hall of Fame)
Văn phòng Đoàn (The youth union room)
Phòng thí nghiệm (Laboratory)
Thư viện (Library)
Giảng đường (Lecture hall)
Ký túc xá (Hall of resident)
Phòng bảo vệ (Security section)
Khu vực gửi xe (Parking space)
Căng tin (Cafeteria)
Sân chơi (Playground)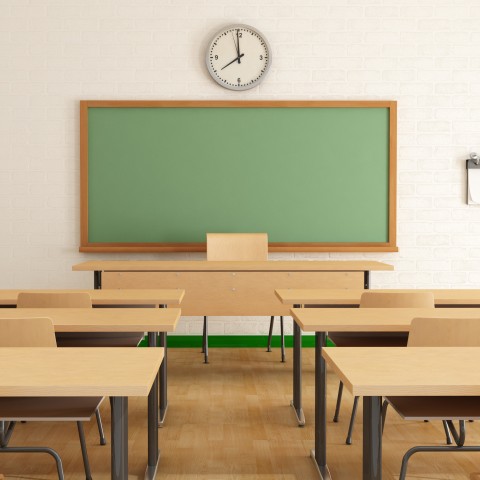 If you're new to a school and want to ask for directions, here is the sentence structure. 
To friends :
Bạn ơi, làm ơn cho mình hỏi + place + ở đâu? (Hey, may I ask where the + place + is please?)
To more senior people:
Anh/chị ơi, làm ơn cho em hỏi + place + ở đâu? (Hey, may I ask where the + place + is please?)
To teachers (if you think they are)
Thưa thầy/cô, làm ơn cho em hỏi + place + ở đâu ạ? (Hey, may I ask where the + place + is please?)
For examples : 
Bạn ơi, làm ơn cho mình hỏi phòng y tế ở đâu? (May I ask where the nurse's office is please?)
Chị ơi, làm ơn cho em hỏi thư viện ở đâu? (May I ask where the library is please?)
Thưa cô, làm ơn cho em hỏi phòng truyền thống ở đâu ạ? (May I ask where the hall of fame is please?)
3. Vocabulary about positions in a school (Từ vựng về các vị trí trong trường học)
Beside your classmates, there will be some positions that you must know when studying at school, for instance: 
Giáo viên (Teacher)
Giảng viên (Lecturer)
Trợ giảng (Teaching assistant)
Giáo viên chủ nhiệm (Head teacher)
Hiệu phó (Vice-principal)
Hiệu trưởng (Principal)
Giáo viên bộ môn (Subject teacher)
Học sinh (Pupil)
Sinh viên (Student)
Bí thư (Secretary)
Lớp trưởng (Monitor)
Lớp phó (Vice monitor)
Bảo vệ (Guard)
Tạp vụ/Lao công (Janitor)
Giám thị (Supervisor)
Nhân viên y tế (Medical officer)
To introduce someone, you can say:
– Đây là lớp trưởng của lớp tôi (This is my class monitor)
– Kia là giáo viên chủ nhiệm của tôi (That is my head teacher)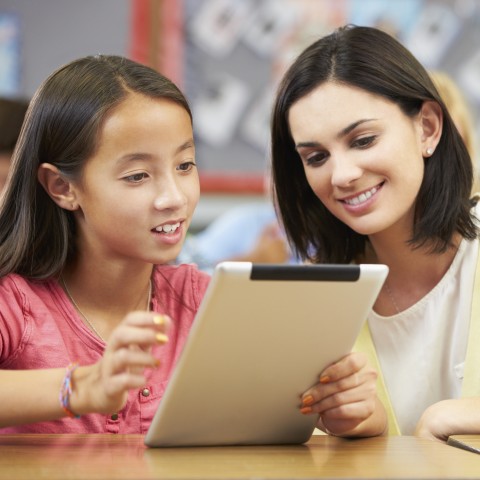 4. Classroom Greetings (Chào hỏi trong lớp)
Moving to the main part of the lesson, you wil see that most sentences can be use in Vietnamese reading and writing also. First, let's explore several basic Vietnamese words and phrases for greeting at school.
First, let's see how students greet teachers in Vietnam.
➜ Em chào thầy (Hello teacher – For male teacher)
➜ Em chào cô (Hello teacher – For female teacher)
➜ Em chào các thầy ((Hello teacher – For male teachers)
➜ Em chào các cô (Hello teacher – For female teachers)
➜ Con chào thầy (Hello teacher – For male teacher)
➜ Con chào cô (Hello teacher – For female teacher)
➜ Con chào các thầy ((Hello teacher – For male teachers)
➜ Con chào các cô (Hello teacher – For female teachers)
     Why using this : it sounds closer
     Note : it's more common for young students such as preschoolers or primary students.
Next, here are ways for teachers to respond to students. 
➜ Chào em (For old student)
➜ Chào con (For preschooler)
➜ Chào các em (For old students)
➜ Chào các con (For young students)
➜ Cô/Thầy chào các con (For students in general)
➜ Cô/Thầy chào các em (For students in general)
➜ Tôi chào các em (More formal)
To know how students greet each other, take a look at our video on our Youtube channel How to say Hello or our free article lesson How to say Hello for more details. 
5. Instructions from Teachers
You must have noticed somewhere that you can either use "Các em" or "Cả lớp" as "you all" when giving imperatives. In any classroom in the world, there will be different instructions or requirements from teachers for each class. If you are teaching, here are the easiest and most common Vietnamese classroom phrases for teachers that you can use on a daily basis: 
➜ Các em mở sách trang … (Open your book to page…)
➜ Các em trật tự (Be quiet)
➜ Cả lớp tập trung (Focus)
➜ Bây giờ cô sẽ kiểm tra bài cũ (I'm gonna check the previous lesson now)
➜ Bạn nào chưa làm bài giơ tay (Who hasn't done your homework please raise your hand)
➜ Hết giờ, cả lớp nộp bài (Time's up, please submit your assignments)
➜ Hôm nay chúng ta sẽ học về (Today, we're going to learn …)
➜ Bây giờ chúng ta sẽ làm bài theo nhóm (Now we will work in group)
➜ Cả lớp làm bài tập số ... (Do the exercise number …)
6. Teacher's common teaching techniques
In some cases, there are some questions to check students' understanding in a test or at the end of the lesson, or useful classroom phrases in Vietnamese that teachers can apply as teaching techniques.
➜ Câu này là đúng hay sai? (This is correct or incorrect?)
➜ Có ai có câu hỏi gì không? (Does anyone have any questions?)
➜ Các bạn đã nghe rõ đề bài chưa? (Have you heard the title clearly?)
➜ Các bạn đã hiểu rõ đề bài chưa? (Have you understood the title clearly?)
➜ Có bạn nào có câu trả lời không? (Does anyone have the answers?)
➜ Có bạn nào có đáp án khác không? (Does anyone have another answer?)
➜ Em có chắc không? (Are you sure?)
➜ Có bạn nào có thể giúp bạn được không? (Can anyone help your friend?)
➜ Đây có phải đáp án cuối cùng của em không? (Is this your finalanswer?)
7. Student's common questions/requests
Education 4.0 encourages students to interact with teachers and their peers anytime in the class for more effectiveness. With teachers who are well trained and equipped with 4.0 teaching methodologies, allowing students to have some free talks in the class is essential to keep students engaged. 
Therefore, there are various Vietnamese classroom phrases for students in the classroom:
For entering the classroom:
➜ Thưa cô, cho con vào lớp ạ (Teacher, may I come in the class please?)
➜ Thưa cô, cho em vào lớp ạ (Teacher, may I come in the class please?)
➜ Thưa cô, con chưa nghe rõ ạ (Teacher, I haven't heard clearly)
➜ Con có thắc mắc ạ (I have a question)
➜ Em có câu hỏi ạ (I have a question)
➜ Em chưa rõ phần này ạ (I'm not sure about this part yet)
➜ Cô có thể giải thích phần này không ạ? (Can you explain this part?)
➜ Cô có thể nói lại phần này không ạ? (Can you repeat this part?)
➜ Cô chữa bài này được không ạ? (Can you correct this exercise?)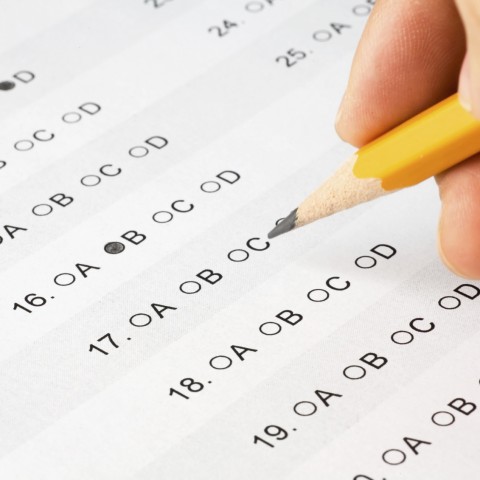 For adding ideas/comments
➜ Con có ý kiến ạ (I have a comment)
➜ Em muốn bổ sung thêm (I'd like to add in some idea)
For leaving the classroom
➜ Thưa cô, cho con ra ngoài ạ (Teacher, may I go out please?)
➜ Thưa cô, đến giờ nghỉ rồi ạ (Teachers, it's break time)
8. Explain Absence and Tardiness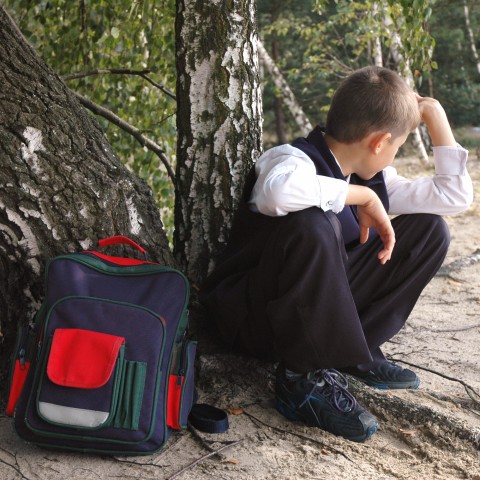 Everyone would be late or play hooky once in their lives. I'm not an exception.
Let me spill the beans. It was in my highschool. My parents and other students' were asked to meet my head teacher because the whole class skipped school to hang out the day before. 
I had a really good relationship with a fabric shop owner who I'm her regular customer at that time. Because of the parents meeting, I asked her to play as my mom and go meet my teacher. 
She agreed!
The day later, she went to my school, acting really cool and apologizing to my teacher as other parents would do. I couldn't thank her enough.
Break time is over. Let's get back to the lesson and see what Vietnamese classroom phrases for students that can be used when explaining absence or tardiness. 
➜ Thưa cô, con bị hỏng xe ạ (My bike is broken)
➜ Thưa cô, con ngủ quên ạ (I overslept)
➜ Thưa cô, hôm nay nhà con có việc, con xin phép nghỉ ạ (I have a family matter to attend today, I would like to take a day off)
➜ Thưa cô, hôm nay con thấy không được khoẻ ạ (I'm not feeling well today)
9. Common questions for students
Last but not least, before checking some useful classroom questions for students, let's take a look at several words that you can use for the sentence structures afterwards. 
Cái bảng đen (Blackboard)
Quyển sách (Book)
Cái ghế tựa (Chair)
Bàn học sinh (Desk)
Cái bàn (Table)
Khăn lau bảng (Duster)
Cục tẩy (Eraser)
Quả địa cầu (Globe)
Sổ ghi chép (Notebook)
Gọt bút chì (Pencil sharpener)
Thước kẻ (Ruler)
Cái bút (Pen)
Bút chì (Pencil)
Hộp bút (Pencil Case)
Sách điện tử (Electric book)
Sentence structure
Lend me a + thing
For example : Mày ơi, cho tao mượn cái bút (Hey you, lend me a pen)
For example:
➜ Cho tao mượn cục tẩy (Lend me an eraser)
➜ Cho tao mượn cái thước kẻ (Lend me a ruler)
Other questions:
➜ Mày làm bài tập về nhà chưa? (Have you done the homework?)
➜ Câu 2 là gì? (What's the answer for number 2?)
➜ Đến nhanh lên, cô chuẩn bị điểm danh (Come quickly, teacher is about to check attendance)
➜ em>Mày không đi học à? (You're not coming?)
➜ Mày đưa tao về được không? (Can you give me a ride?)
That's pretty much for today and I hope it helps. 
I'd like to share a little bit more about school etiquettes in another article in the near future.
Although English can be spoken if you're lucky enough, knowing some basic Vietnamese phrases will help you be more engaged and interact with locals better.Thus, it's alway worth it to surprise Vietnamese people or your teacher on Vietnamese Teachers' Day.
For more FREE flashcards, vocabulary lists or audio files if you're trying to learn Vietnamese language successfully, visit our website VietnamesePod101 and Youtube Channel Learn Vietnamese with VietnamesePod101.com. You can get your free lifetime account for real lessons by real teachers. 
Bai!
September 9, 2022
Even body language works well when ordering food in Vietnam. Whether it's a food cart, a street food shop, or a fancy restaurant, basic body language can help you communicate with the seller. 
Learning how to speak properly at a restaurant in Vietnam, on the other hand, requires a little bit more effort. You may want to know some useful phrases to use as well as common etiquette in Vietnamese restaurants, especially when you're not sure what and how to order or they don't speak English. 
Vietnam, fortunately, is an amazing country in terms of food and cooking styles. There are countless types of food throughout the country, and therefore, restaurant types also vary accordingly. In this article, I'm going to introduce to you different Vietnamese restaurant styles, useful vocabulary, numerous Vietnamese phrases to use at a restaurant, and other things you will definitely use as travel guides in Vietnam.
Table of Contents
1. Các kiểu quán ăn ở Việt Nam (Different Vietnamese restaurant styles)
A- Đồ ăn đường phố (Street food)
Street food is everywhere in Vietnam, such as Hoi An, Da Nang, Hue, Hochiminh City, Hanoi or Hai Phong. Since street food is super affordable, street food shops, therefore, don't have a specific style because it all depends on the type of food or the culture of the owner's family. Lots of street food stalls selling heirloom foods passed down from their grandparents. Hence, it creates a very unique style for each dish that they serve. 
Examples (Ví dụ) : 
Hải Phòng rất nổi tiếng với món bánh mì que (Hai Phong is very famous for its breadstick)
Phở là một món ăn đường phố nổi tiếng ở Việt Nam (Pho is famous street food in Vietnam)
Mì Quảng là món ăn đặc sản đặc trưng của Đà Nẵng (Quang noodle is a typical specialty dish of Da Nang)
Despite the variety and style, street food is very affordable and can be easily found everywhere. A dish can often cost only 5000 VND, which is less than a dollar. As long as you have from $1 to $3 on hand, you can have a full meal when exploring street food in Vietnam, and it's one of the things that make Vietnam special. 
B- Quán ăn vỉa hè (Sidewalk Eatery)
Food shops on the sidewalk are quite similar to street food shops or stalls in terms of price and style. The main difference is that you have a table and a chair to sit on and it's very common for most locals since it's suitable for the living costs.
While street food shops usually serve 1 dish only, food shops on the sidewalk have more choices for you to go with. For example, if you go to a snail shop, there will be plenty of different dishes. 
Examples (Ví dụ) : 
Các quán ốc vỉa hè có rất nhiều trong Sài Gòn (There are many sidewalk snail shops in Saigon)
Đi ăn vặt vỉa hè là một thú vui của người Việt Nam (Snacking on the sidewalk is a hobby of Vietnamese people)
C- Quán ăn/tiệm ăn bình dân (Affordable food shop)
An affordable food shop is a little bit more upscale than a food shop on the sidewalk because there might be staff members to serve you and the service will be better also. Here you can also find more kinds of food from noodles to rice, from chicken to seafood. Many shops serve both Vietnamese food and Western food cooked in Vietnamese style to suit Vietnamese people's tastes. The price is around $3 – $5, and the portion is also bigger than street food. This kind of shop is suitable for families, a group of friends, or coworkers, and it's usually busy on weekends. Most of them don't require a reservation, and you can come anytime. 
D- Nhà hàng (Restaurant)
A restaurant is the fanciest type among the four, and it's usually suitable when you go out on a date, celebrate anniversaries, or organize company events.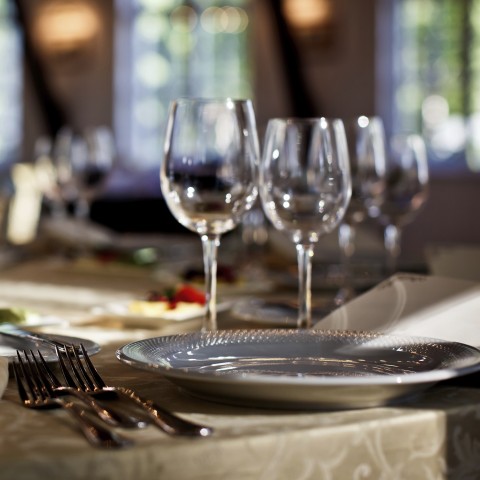 In Vietnam,  Chinese restaurants, Japanese restaurants, Thai restaurants, and Korean restaurants are probably the most common ones because they're close to Vietnamese cuisine. In contrast, Western fast food is served in restaurants in Vietnam, but it doesn't seem to attract Vietnamese people a lot since it contains more fat compared to Vietnamese food, and it's also more expensive. 
Restaurants often don't require reservations on weekdays but might do on weekends and public holidays due to the high demands. A dish usually costs $5-10, not including 10% tax, but there is no service charge and you can give waiters or waitresses whatever you wish. 
2. Từ vựng về nhà hàng (Restaurant vocabulary)
Learning the Vietnamese language is similar to learning Lao or Thai because of the way we put the words together in a sentence. 
Before moving to common restaurant phrases, here are some useful vocabulary that you will definitely use at a restaurant in Vietnam. 
A- Danh từ (Noun)
Đồ ăn (Food)
Đồ uống (Drink)
Đồ nhậu (Snack for drinking)
Đồ ăn kèm (Side dish)
Rau sống (Raw vegetables)
Món khai vị (Appetizer)
Món chính (Main dish)
Món tráng miệng (Dessert)
Thực đơn (Menu)
Hoá đơn (Bill)
Bàn (Table)
Ghế (Chair)
Đặt bàn (Reservation)
Nhân viên phục vụ (Waiter/waitress)
Khách (Customer)
B- Động từ (Verb)
Đặt bàn (To make a reservation)
Đi ăn (To go eating)
Gọi món (To order)
Ăn (To eat)
Uống (To drink)
Phục vụ (To serve)
Dọn bàn (To clean the table)
Thanh toán (To pay)
Chờ (To wait)
C- Tính từ (adjective)
Ngon (Good/Delicious)
Không ngon (Not good/bad)
Dở tệ (Terrible)
Nhạt (Bland)
Mặn (Salty)
Nhiều dầu (Oily/greasy)
Khô (Dry)
Đặc (Thick)
Loãng (Thin)
Nhanh (Quick,fast)
Chậm (Slow)
Ồn ào (Noisy)
Đông đúc (Crowded)
Vắng vẻ/yên tĩnh (Empty/Quiet)
3. Before Dining (Trước khi ăn)
As mentioned above, you don't need to make a reservation before going to a restaurant in Vietnam unless it's on weekends or public holidays. 
In case you need to make a phone call for a reservation, here is one of the basic Vietnamese phrases to say:
Cấutrúc
(Structure)
Cho
(Let/allow)
Chủ ngữ
(Subject)
đặt bàn
(make a reservation/book)
thời gian
(time)
Vídụ
(Example)
Cho
(Let/allow)
tôi
(me)
đặt bàn
(to book/to reserve a table)
lúc 8h tối nay
(at 8PM today)
Ví dụ: 
Cho tôi đặt bàn lúc 11h trưa nay (I would like to book a table at 11AM today)
Cho anh đặt bàn ngày mai (I would like to book a table tomorrow)
Besides, there will be some extra questions to make it more specific, here's how you can respond to those:
Anh/chị đặt bàn mấy người (How many people will there be?)
Tôi đặt bàn 2 người (I'm booking for 2 people)
Anh chị có yêu cầu gì đặc biệt không (Do you have any special requests?)
Tôi muốn + yêu cầu (I'd like + request)
Ví dụ: Tôi muốn bàn gần cửa sổ (I'd like a table near the windows.)
Anh chị có muốn gọi món trước không (Would you like to order in advance?)
Không/Có (No/Yes)
Anh chị vui lòng gửi xe ở (Please park your vehicle at …) – If the restaurant doesn't have a parking lot
Anh chị vui lòng tới đúng giờ. Nhà hàng hỗ trợ giữ bàn trong 30 phút (Please arrive on time. We could keep the table for 30 minutes.)
For some reason, you have to cancel the plan. Here's how you can do so: 
Tôi muốn huỷ đặt bàn hôm nay (I'd like to cancel my reservation today)
Bàn đặt của tôi dưới tên Linh (My reservation is under Linh's name)
4. During Dining (Trong khi ăn)
This is the main part where you will communicate with the staff directly at the restaurant, from getting their attention to giving feedback after the meal. The sentence structures that I'm going to list down right now are basically the simplest to practice. Let's get right into them.
A- Getting the waiter's attention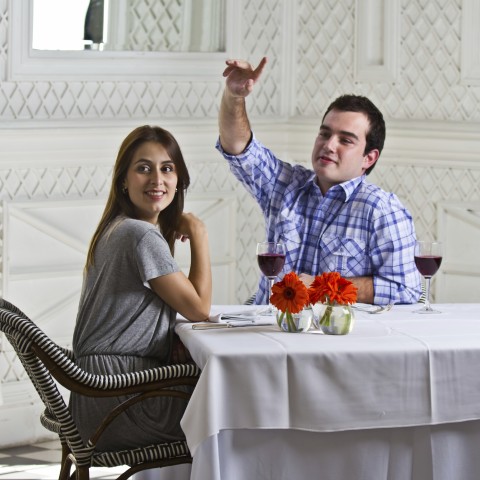 To call someone coming to your table, the easiest way is to say: 
Calling the waiter is not considered rude in Vietnam. Is it on the other hand quite common and easy to get their attention. In case you feel like the restaurant ambiance is a little bit private or quiet, there are several other ways such as: 
Vẫy tay (Wave hand)
Bấm chuông (Push the bell)
Giao tiếp bằng mắt (Eye contact)
B- Asking about the menu
Cho tôi mượn menu (May I have the menu please)
Ở đây có món gì? (What do you have here?) – In case the food shop doesn't have a menu
Em có thể giới thiệu món nào ngon được không? (Can you recommend a few good dishes/ your signature?)
C- Asking about specific things
When coming to a new place that you haven't been to before, there might be something that you find confused or just simply want to make sure you're not allergic to. These are a few questions you can ask:
Món này có cay không? (Is it spicy?)
Món này cho 2 người có đủ không em? (Is it good for 2 people?)
Món này không bỏ hành được không? Tôi không ăn được hành (Can you not put onion in this dish? I don't eat onions)
Em ơi chị có bàn đặt tên Linh, bạn chị đến chưa? (I have a table under "Linh" name, has my friend come yet?)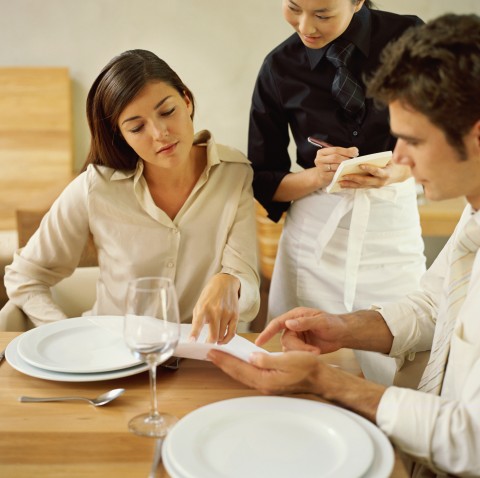 D- Ordering
Using the same structure when making a reservation, here is what you can use for ordering food in Vietnam.
Cấu trúc




(Structure)

Cho
(Give)
Chủ ngữ
(Subject)
số lượng
(quantity)
món ăn
(dish)

Ví dụ




(Example)

Cho
(Give)
tôi
(me)
2
(two)
phở bò
(beef noodle)
Remember that in this case, "cho" means "give" instead of "allow" or "let" as the one mentioned above although it sounds the same. 
Ví dụ:
Cho chị 2 suất bún chả (Give me 2 portions of bún chả please)
Cho anh 1 pizza bò (Give me 1 beef pizza please)
E- Asking for utensils
Cho tôi 1 đôi đũa (Give me a pair of chopsticks please)
Cho tôi 1 cái thìa (Give me a spoon please)
F- Asking where the bathroom is
Em ơi, toilet ở đâu? (Where is the bathroom/restroom?)
Em ơi, chỗ rửa tay ở đâu? (Where can I wash my hands?)
G- Making complaints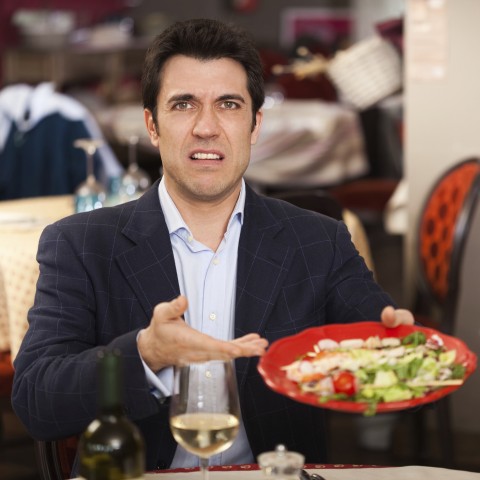 Em ơi, món này mặn quá (This dish is too salty)
Em ơi, món này không đúng yêu cầu của chị (This dish is not what/ how I wanted it to be)
Em ơi, chị không gọi món này (I didn't order this)
Món này hơi nhạt và nguội (This dish is a bit bland and cold)
Thịt bò của chị hơi tái, chị muốn chín hơn một chút (My beef is a bit too raw, I want it to be a little more cooked)
H- Giving feedback
At some high-class restaurants, there will be someone coming to ask for feedback after the meal. What they might say is: 
Anh chị thấy đồ ăn hôm nay thế nào? (How do you like the food today?)
And this is how you can say: 
Đồ ăn rất ngon, cảm ơn em (The food is really good, thank you)
Đồ ăn rất vừa miệng (The food is very tasty)
Phục vụ hôm nay hơi chậm nhưng đồ ăn rất ngon (Service is a bit slow today but the food is delicious)
5. After Dining (Sau khi ăn)
A- Asking for the bill
Em ơi, tính tiền cho chị/anh (Please charge me)
Em ơi, thanh toán cho chị/anh (May I pay please)
B- Payment method
There are options for you to choose whether to pay by cash, credit card or transfer the money directly to the owner. Here is what they will ask:
Anh chị thanh toán bằng thẻ hay bằng tiền mặt? (Would you like to pay by card or cash?)
And you can say:
Tôi trả thẻ (I'd like to pay by card)
Tôi trả tiền (I'd like to pay by cash)
Tôi muốn chuyển khoản (I'd like to transfer money)
C- Asking for a take away
In case you couldn't finish the meal and still have a lot on the table, you can ask the waiter to pack the food for you by saying: 
Em ơi, gói giúp chị cái này mang về với (Help me pack this for takeaway, please)
Em ơi, chị muốn đặt 1 phần mang về (I'd like to order a takeaway)
D- Tipping etiquette
Tipping is not quite common in Vietnam yet because the staff members get paid monthly with or without your tip. Tipping is sometimes even awkward when the restaurant culture doesn't require it or the staff members are shy to take it. 
At regular food shops, the most common way to thank the owner or the staff members is to leave some change from the bill. If you really enjoyed the meal and want to show some appreciation to the waiter or waitress who has done their job well, you can leave some tip on the table before you leave. In that way, it will be comfortable for both. Also, if you want to directly give it to the waiter/waitress, here are several Vietnamese phrases you can use:
Em có thể giữ lại tiền thừa (You can keep the change)
Còn lại là của em (The remaining is yours)
6. Conclusion
Exploring the cuisine is one of the most interesting things when traveling to Vietnam or any country. Knowing some basic restaurant phrases to use at the right time is gonna be extremely helpful especially when you want to learn more about the cultures through communicating with locals. 
At VietnamesePod101, we will provide you with more basic Vietnamese phrases, vocabulary lists, flashcards and audio files to help you be more confident when learning Vietnamese. Get access to your free lifetime account right now and get your real lessons by real teachers. 
Speaking of which, I suddenly feel hungry. Maybe I should go get something to eat right now. I hope you enjoyed reading and see you in the next one.
May 28, 2020
What would you say to lift the spirits of a special person you know? No doubt, you have dozens of kind words that come to mind in English, but do you know many compliments in Vietnamese?
A compliment can be described as a polite expression of praise, admiration, encouragement or congratulations. It's sometimes used in absolute sincerity and sometimes to flatter, but either way, human beings love to receive compliments!
Table of Contents
1. The Importance of Compliments
Giving and receiving compliments is so important in society, that you can be considered rude if you're a person who never acknowledges anyone. We all need to hear words of affirmation to feel good about ourselves or our achievements, whether big or small. Life is full of daily challenges that can feel overwhelming sometimes – both in terms of the things we have to accomplish and the way we look at the world.
Call it vanity, but it's a basic human need to hear kindness and appreciation from other people. In the same way, we need to be giving out some of that kindness and helping others to feel good about themselves. Remember the saying "It's better to give than to receive"? Well, that applies to compliments in a big way. The cool thing is that when you're generous with your words, you more than likely will invite the same back from people.
So, where did this wonderful idea originate? The word 'compliment' has its origins in the mid-17th century; back then it meant 'fulfilment of the requirements of courtesy'. There was a time when it was normal to compliment others upon meeting for the first time. In some cultures, that's still the norm. If only we could have more of that today!
If you think about how much it means to receive a genuine compliment from someone whose opinion matters to you, it's easy to reverse that and realize they probably feel the same way. There is no way around this: it's vital to pay compliments to each and every person who is a part of your life, and to do so regularly and with sincerity.
2. Compliments you always want to hear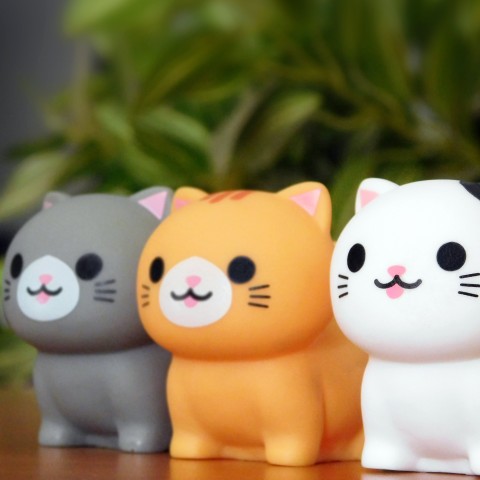 The nuances in the type of personal compliments you've been hearing all your life are so deeply present with you by now, that you have a very specific emotional response to each of them. It will be a little different for each of us, since we've had different input from the people around us since childhood – especially from family and close friends – but we're individually used to certain words and as a result, we can detect when they're spoken with sincerity. How we perceive and receive compliments from specific people has a lot to do with how much we value them, too.
Put yourself in a foreign country and suddenly you're having to think about the words you're hearing, doing mental and emotional arithmetic to determine the speaker's intent. It's tricky business! When you've only been learning Vietnamese for a little while, you'll get the gist, but some of the speaker's truth might be lost on you.
Can you see where I'm going with this? When it comes to compliments in Vietnamese, do yourself a great favor and use them often. Learn the real meaning and impact of what you're saying, and you'll be able to start feeling those squishy emotional responses in no time. You'll also be able to pay genuine compliments in Vietnamese that will win people over and earn you a valued place in their hearts.
A compliment in Vietnamese culture is as important as one in any other culture – perhaps even more so. Part of fitting into your new community means having a likeable and approachable nature, so bring on the compliments and start winning people over!
VietnamesePod101 has fifteen great compliments to teach you for various situations. Enjoy!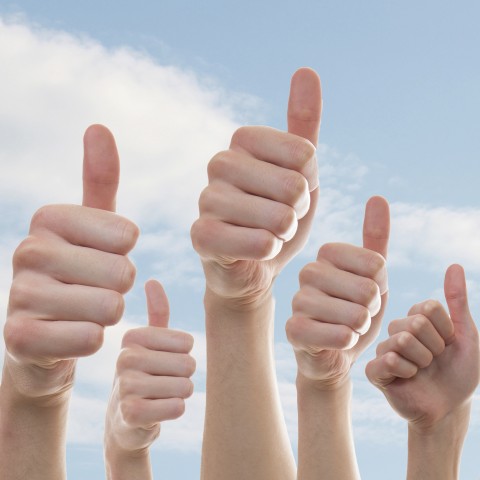 1- You're handsome. – Bạn khá đẹp trai.
Do you know how to compliment a guy in Vietnamese? This is one of the best Vietnamese compliments you can pay a man if you want to make him feel attractive. What man doesn't like to hear that he's handsome? The younger generation may see it as quite an old-fashioned word, yet men of all ages respond well to "You're handsome".
There are many other ways to tell a guy that he's good-looking, of course, but these particular words carry a timelessness that is only ever good. It doesn't have any subtle meanings or flirtatious implications, so it's pretty safe to say to a man who you have no romantic intentions with. Of course, it certainly can also be said romantically! As with most things, it's all in the way you do it.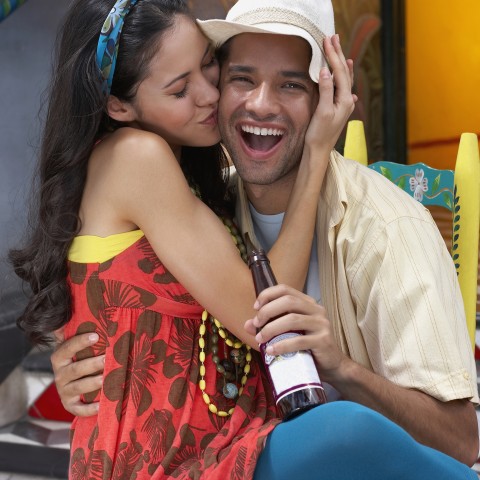 2- Great job! – Làm tuyệt vời lắm!
When you've worked really hard at something, you want your efforts to be appreciated. There isn't one of us who doesn't feel that way. You might know you've done a great job, but you need to know that other people have noticed and are appreciative of your effort. Otherwise, why bother giving it your all? Part of our basic makeup as humans is the need to be pleasing to others.
How much more so in a work environment, where your performance could determine the trajectory of your career? We seek validation from our bosses mainly because this is vital information that tells us whether we're heading for success or failure.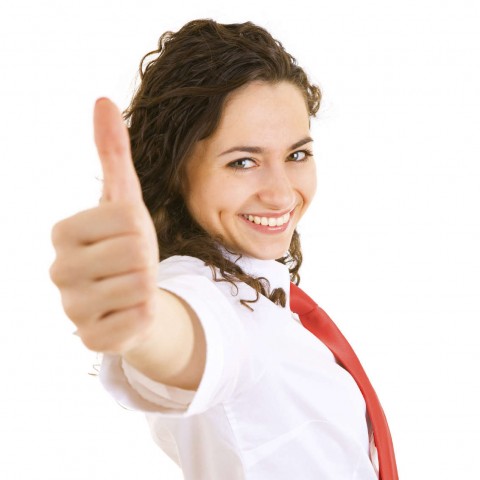 3- Your resume is impressive. – Sơ yếu lý lịch của bạn ấn tượng.
It's pretty much a given that attending a job interview is going to be nerve-wracking and the first thing you want to be sure of is that your resume looks good to the interviewer. Hearing the above words will give you hope and help you to relax before the questions start. In other words, these are important Vietnamese praise words to know if you're job-hunting. Next time you're being interviewed by a Vietnamese boss, listen for these words, as they're a positive sign.
In my experience working abroad, I found that the most important requirement interviewers had was just that they like me. By the time you get to the interview, you've already been screened, so what's next in the deciding factor? It's simple: chemistry. The energy between two people is a huge factor in how well you'll work together, and that magic happens in the first ten minutes. First impressions go a long way!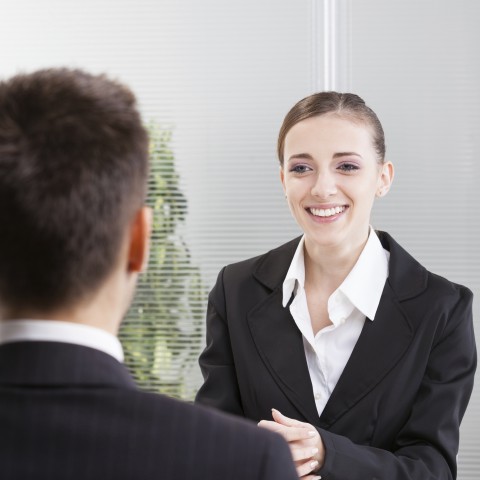 4- Your inside is even more beautiful than your outside. – tâm hồn bạn thậm chí còn đẹp hơn vẻ bề ngoài của bạn.
Isn't this just a wonderful compliment to hear? It sure is, and that makes it equally wonderful to give. If you meet someone who has a heart of gold, use these words!
Most women love to be complimented on their external beauty, but being seen as attractive can feel like a burden if it's the only thing people notice. When paying compliments in Vietnamese to a woman, try to think of her personality and what her perception of your words will be. Women want different things from different people, and someone who cares about you will care a lot about how you see her on the inside. Looks are fleeting; the people we trust to stick around forever are those who've seen beneath the surface and still want in.
It seems to be true that the more self-aware and 'conscious' a person is, the more they're going to appreciate being valued for their place and importance in this world, above their looks. Men or women – we're the same in this way. It doesn't mean you should stop telling people that they're physically beautiful, just that you should balance it with thoughtful observations about the person's character. Psychologically, we crave this balance and without it, insecurity gets a foot in the door.
Men are no different. Compliments directed to a man's inner core are highly prized by guys. For his self-esteem, he needs to know he is valued for who he is deep down.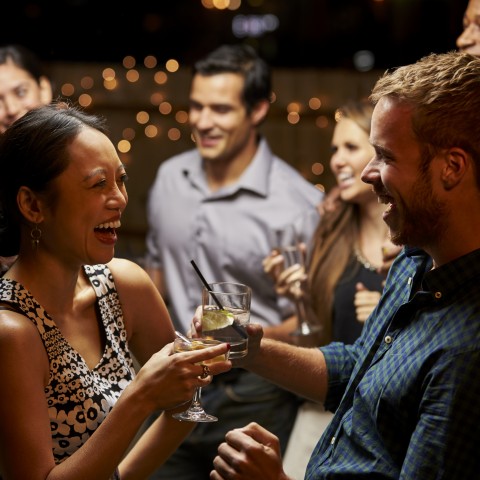 5- You make me want to be a better person. – Bạn làm cho tôi muốn trở thành một người tốt hơn.
Do you know someone who inspires you so much, that their mere existence makes you want to move those metaphorical mountains and become the absolute best version of yourself?
This phrase is a lovely thing to say to someone who you care about on a personal level. It's the kind of compliment reserved for the few special individuals who mean so much to us, that our greatest desire is to have them see us 'becoming' – not for anyone's profit, but just for the sake of love and personal growth.
You might feel this way about a romantic partner, a very close friend or a family member. If you feel this way, don't hold it in! That person needs to hear it. You will make them feel good and help them to know that the love they put into nurturing your heart is noticed. Chances are, they feel the same way about you.
When you look for the good in others, you start to see the good in yourself. It takes a bit of thought to come up with a string of kind words that convey maximum positive truth about the other person; in those moments, you're being unselfish and considering their needs before your own. I genuinely believe that paying someone a heartfelt compliment is an act of self-love. After all, giving is more important than receiving. When you give out compliments that are true, you do the world a service and create beauty in your circle. What's more, you invite reciprocated words of affirmation – whether from the same person, or someone else. When you give, it will inevitably come back to you.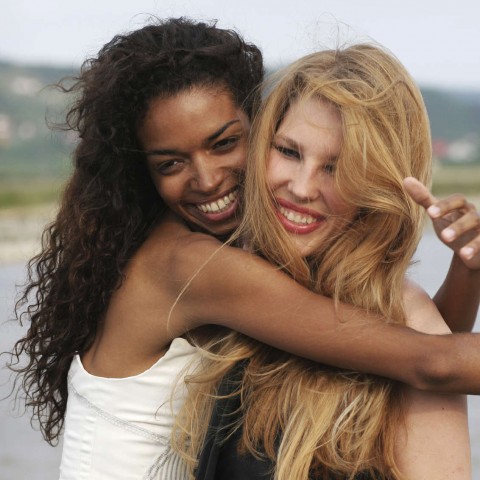 6- That jacket looks nice on you. – Chiếc áo khoác đó trông đẹp khi trên người bạn.
Men secretly love to be complimented on their clothes. Yup – it makes a man feel good to hear these words, especially since a favorite jacket is something he'll wear often in cooler weather or to work. If the fabric brings out his eyes, tell him!
Learning some practical and more specific Vietnamese compliments like this one is a great idea, because it shows that you've actually thought about what you're saying. Noticing details about a person's outfit and commenting on them comes across well to the hearer and sounds more sincere than "You look good." Think about the last time someone noticed your outfit, and you'll know just what I mean. It makes you feel more confident as you go about your day.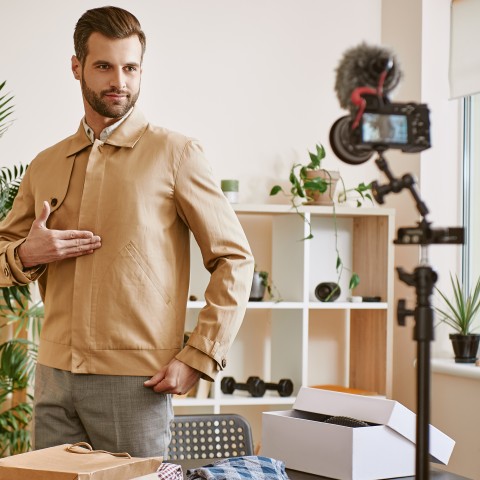 7- I know that it was a tough project, but your performance exceeded my expectations. – Tôi biết rằng nó là một dự án khó khăn, nhưng thành quả của bạn vượt quá mong đợi của tôi.
In the work environment, it's vital to know some Vietnamese praise words that encourage, uplift and express real appreciation. In this sense, compliments can be a form of leadership; a good leader helps his or her team to grow by building them up and pushing them on.
If you hear these Vietnamese words, you can rest assured that your boss is very pleased with your work. If you're a teacher at a Vietnamese high school, this is also a great phrase to encourage learners with when they've worked hard on a project.
8- You're smart! – Bạn thật thông minh!
Smart, clever, brainy – these are all synonyms for intelligence and one of the best compliments you can give. Everybody likes being thought of as smart, so here's a compliment that can be used in both casual and formal settings. We say this to boost the self-esteem of kids, to praise our friends when they have good ideas and to express awe of a colleague in the workplace.
Being 'smart' can mean you make good choices in general, that you have a particular area you excel in, or even that you have an above-average IQ.
Everybody likes the idea of having a high IQ, but it's not as simple to determine what that even means as we once thought. When I was studying to work in Asia, there was a lot of buzz about Multiple Intelligences Theory as a more accurate determination of intelligence than traditional IQ testing. The theory was developed by Doctor Howard Gardner and the critical reception was complex, to say the least.
Gardner argues that there is a wide range of cognitive abilities, but that there are only very weak correlations among them. For example, a child who learns to multiply easily is not necessarily more intelligent than a child who has difficulty with this task; the child who seems better at art might actually understand multiplication at a fundamentally deeper level. Humans have different learning styles; if one appears to have difficulty grasping a certain concept, the first step is to change the teaching approach.
We're all smart in our own way, so remind your reflection of that each morning!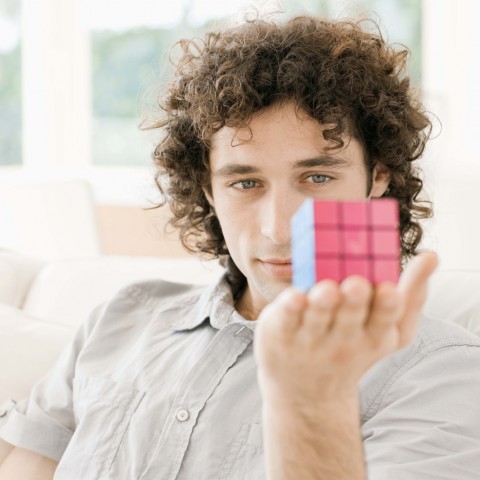 9- You are an awesome friend. – Bạn là một người bạn tuyệt vời.
On a more personal note – how good does it make you feel to hear that your friend appreciates you? I'd say it's right up there with the best kinds of 'thank you'. Knowing this, it makes sense to learn this phrase in Vietnamese and use it next time your Vietnamese friend has done something selfless and amazing for you. Let them know with this compliment in Vietnamese and make their day.
The lovely thing about using these words is that they encourage even more acts of kindness and support from friends. When you put effort and energy into a friendship and aren't afraid to share sentiments of love, such as this phrase, chances are the friendship will go the distance. If your sojourn in Vietnam is more than a few weeks, you're going to need a good friend or two, so hold on to this friendly phrase!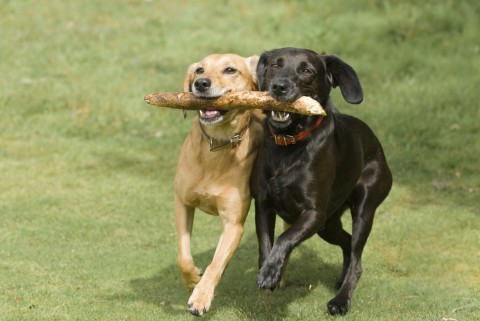 10- You have a great sense of humor. – bạn có sự nhạy bén tuyệt vời.
Did you know that chimpanzees, gorillas, bonobos, and orangutans engage in social laughter? It's true! Laughter is an important form of social play that connects us and helps to relieve tension. It's nice being around someone who makes us laugh or who finds us amusing.
I have a weird sense of humor that many people don't get, but those who do seem to end up cry-laughing a lot in my presence and somehow that makes them my favorite humans. I've learned who I can and can't be funny with. Have you had a similar experience?
Being able to tell someone that you like their sense of humor is important in your social circle. In fact, take these words along with you on a date. If he or she cracks you up, they will definitely appreciate hearing you say so in Vietnamese.
11- Your smile is beautiful. – Nụ cười của bạn thật đẹp.
When paying aesthetic compliments in Vietnamese, especially to a woman you don't know very well, try to avoid talking about her body and say something like "Your smile is beautiful", instead. It's a guaranteed winner! It can be tricky complimenting women in this modern world, where ladies don't always feel safe, but that's no reason to stop expressing admiration altogether. Choose your words wisely and you'll be well on your way to making their day!
Let's not exclude men from this compliment, though – it's an excellent choice for a guy you like and feel safe with. In fact, the beauty of this compliment is that you can say it to pretty much anyone, of any age, and it will likely be well-received. Next time you want to make a homeless person smile – this is the better word choice!
12- I love your cooking. – Tôi thích cách nấu nướng của bạn.
If there's one form of praise we can't leave out, it's how to give kudos for someone's culinary skills. Vietnamese compliments for food are a must if you want to be invited back for another home-cooked dinner at the home of the local masterchef. As much as the street food is to die for, nothing beats the experience of an authentic home-cooked meal in Vietnam. Be sure to read up on basic dining etiquette before you go, and don't forget to download the Vietnamese WordPower app to your phone so you can confidently ask the cook for tips.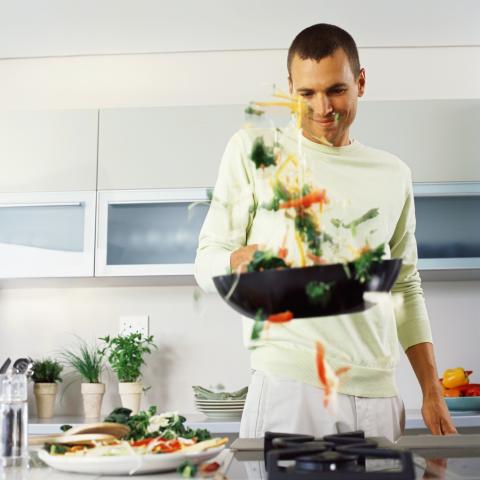 13. You have good taste. – Bạn có vị giác tốt.
My sister is one of those people who'd rather be complimented on her taste than on her personality, brains or looks. Do you know someone like that? It's usually the girl or guy in your group who's always well-dressed and probably has a full-on feng shui vibe in their home. If you meet someone in Vietnam who loves their labels, only wears real leather and whose hair is always on-fleek, here's a compliment they will appreciate.
To have good taste means knowing what is excellent and of good quality, with an eye for detecting subtle differences that make something genuine or not. People with good taste can discern what others find appealing, and tend to impress with their aesthetic choices. This friend will be the one you'll go to when you aren't sure what jacket to buy for your interview, or what gift to choose for your hosts.
So, is good taste about social conventions, or the genuine value of an item? Well, since it can refer to taste in music, art, design and fine wines as well as style choices, I think it's an interesting combination of both. What do you think?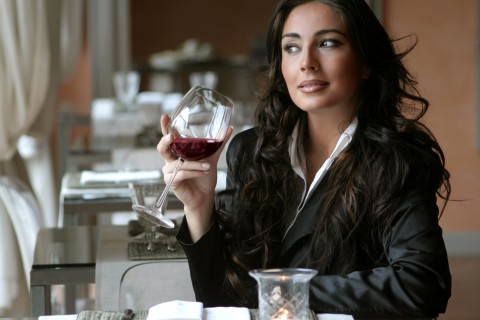 14- You look gorgeous. – Bạn trông thật lộng lẫy.
"Gorgeous" makes me think of powder blue lakes, newborn babies, wild horses and Terrence Hill in the 80's. Synonymous with 'stunning', it's a word that means something beyond beautiful and as such, it's one of the ultimate words of admiration. The vocabulary.com dictionary suggests reserving this word for the kind of looks that take your breath away; in other words, save it for someone special – like a date you adore and definitely want to see again.
Does that mean you can only tell a captivating date that they look gorgeous? Of course not. You can say "You look gorgeous" to a friend dressed up to meet their beau, a child tolerating a bunny suit for the school play, or to anyone special who needs a confidence boost. As long as you're being sincere, this is a wonderful phrase to express admiration.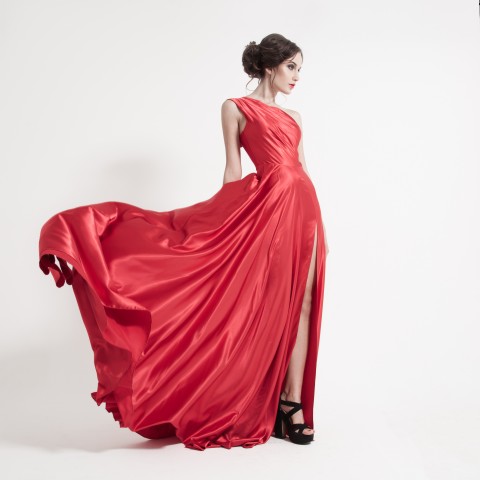 15- You have a way with words. – Bạn có khả năng ăn nói.
There's always that one person in the group who's great at articulating deep thoughts, writing intriguing social media posts or comforting others when they're feeling low. Your companion with this skill is likely very empathetic and although the words seem to come easy for them, they might find it difficult to be vulnerable.
When your friend or lover has let their guard down and shown you that soft place, don't be afraid to tell them that it's good, because they need to hear it. "You have a way with words" is a meaningful phrase that lets them know they've made a positive impact and their words are wanted. Your kind compliment will ensure that their eloquent words keep coming.
3. Conclusion
Next time you're traveling or working in Vietnam, keep an ear open for the compliments you've learned, as they might be aimed at you! If you're taking time to listen to native speakers on our YouTube channels or with Audio Books, it will also help a lot with the accent. Familiarizing yourself with the sound of compliments in the Vietnamese culture is important for your journey and will make your overall experience more meaningful.
Being acknowledged by others helps us to feel accepted and secure, and these are two things we all want to feel when venturing into unfamiliar territory. Remember that although compliments have more impact in your own language, it's only because you've spent a lifetime hearing them and have become accustomed to the fullness of their meaning. You can get there with Vietnamese, too – it just takes a little time.
Don't forget the golden rule: give more than you receive! Paying compliments to the people you meet will not only give you excellent language practice, but the reward will be new friendships and positive vibes.
Here are a few more ways you can practice daily:
Chat online with the guys and gals in our learning community. Nothing beats real-time information on how people are currently speaking. It's a good way to hear some Vietnamese colloquialisms.
Take time out to read. Reading is an excellent way to develop photographic memory of how the phrases look in Vietnamese. We have both iBooks and Kindle books to choose from.
There are also some fantastic free podcasts you can listen to on iTunes. They promise to get you speaking after the very first lesson.
One last thought I want to leave you with: don't forget to receive a compliment with grace. You deserve to hear good words, so get used to smiling and just feeling the kindness with gratitude.
Well, time for me to go! I hope you've enjoyed learning these useful compliments with us at VietnamesePod101 today. Now, go out and find some cool people who need to hear them!