Sitting on the couch can be productive for movie buffs in the present day. Traveling to Vietnam is usually seen as one of the most effective ways to learn the language, but it costs money and time. The good news is: watching movies or feature films is one of the most effective ways to improve your language skills if you apply the right approach. Before jumping to the 10 free Vietnamese movies and feature films online that you can both enjoy and expand your lexicon, here are some tips that might help you throughout the process:
Pick your favorite Vietnamese film genre: You might probably have had some basic vocabulary for specific topics at this point. Choosing your favorite genre or plot, therefore, will be extremely helpful so that you can really know how to apply it to practical conversations.


Do not depend on Vietnamese films' subtitles: Watching a feature film twice is a trick to understanding the plot while learning the language. The first time watching can be either with or without subtitles in your mother tongue, and the second one is the opposite.

– If you watch Vietnamese movies or feature films with English subtitles (or in your mother tongue) for the first time, you will understand the meaning of the movie immediately. Then turn off subtitles when watching it again and focus on the target language instead the second time. You'll see that you'll understand the movie easily even without subtitles because you've watched it and now you remember when they're about to say something. Bear in mind that this is the best time to practice pronunciation by repeating after the characters.
– Not using subtitles the 1st time, on the other hand, allows you to focus on understanding the context without focusing much on exact words. You'll make your brain work and practice in the target language without depending on the translation. Hence watching the 2nd time is to confirm what you have got so far and clarify what you haven't understood clearly.
Take notes: Needless to say that taking notes is significant while watching movies and feature films because this is a chance for you to catch the words and phrases that you haven't heard before. Try to focus on the ones that you might be using on a daily basis. You'll be impressed by how it'll enrich your vocabulary. I used to watch Grey's Anatomy because I was learning medical English at that time. That was when I learned about "OR – operating room," "complication," or other medical terms, and I was so excited that I still remember those words even though I'm not using them often now.


Enjoy the movie: Learning can be pressuring, and you don't want to ruin the whole process. Relax and allow yourself to really enjoy the movie sometimes so that you have a chance to listen to the vocabulary listed again and again in the coming episodes.
It's time to start learning Vietnamese through movies and feature films. Here are some words that I'm going to use while listing the 10 best Vietnamese films. Why don't we practice a little bit beforehand?
Cấp độ
Level
Khó
Difficult
Trung bình
Medium
Dễ
Easy
Phụ đề
Subtitles
Tiếng Anh
English
Tiếng Việt
Vietnamese
Không
No subtitles
Ngữ điệu
Dialect
Miền Nam
Southern
Miền Bắc
Northern
Miền Trung
Central
Tốc độ nói
Speaking speed
Nhanh
Fast
Bình thường
Normal
Chậm
Slow
These 10 movies and feature films are not all famous but entertaining and meaningful in their plots. Some of them are for sure very popular and even rated The best movie of the year. I'll let you explore what you can learn from them, so take a look at the links provided, and you'll find out what suits you best. Remember, everything is free!
Table of Contents
1. Bố già (Old father) 
"Bố già" is a family-love web drama, a 2020 new year comedy project with the ambition to become an international film by Tran Thanh, the most famous Vietnamese host. Tran Thanh is also well known as a comedian, even though he's not making any romantic comedy. In Bố già, Tran Thanh plays the main role – a brute, conservative but loving father who always cares about his family. The film revolves around the theme of the gangster world, focusing on keeping an honest nature or chasing money. The crew filmed for 11 days. The director is Mr. To – who performed the web drama Thirteen Tam Soi, Thirteen Lady, and Vi Ca prequel… In addition to Le Giang, Tuan Tran, who is very famous for the comedy genre, Tran Thanh's sister, also played a role. Due to its success in Vietnam for creat, Bố già has been shown abroad as an international film also, and you can watch it on Netflix now. Music is also a very attractive aspect of the film in which Tran Thanh wrote the main song. If you're curious about Vietnamese music, take a look at one of the newest videos on our Youtube channel talking about the Top 10 Vietnamese popular singers and songs.
Cấp độ (Level): Khó (Difficult)
Phụ đề (Subtitles): Tiếng Anh (English)
Ngữ điệu (Dialect): Miền Nam (Southern)
Speaking speed (Tốc độ nói): Nhanh (Fast)
Quote
Tui nói cho ông biết nha (Let me tell you): This is very common for Vietnamese women at their middle age to speak to their husbands. Instead of using Anh – Em to address each other, they often use Ông – Tui/tôi. "Ông" means "grandpa," but it also means "you," as now you're a grandpa.
For example
Northern style
Southern style
For young couples
Em nói cho anh biết
(Let me tell you)
Em nói cho anh biết nha
(Let me tell you)
For middle age couples who already have grandchildren
Tôi nói cho ông biết
(Let me tell you)
Tui nói cho ông biết nha
(Let me tell you)
2. Lan Quế Phường (Lan Kwai Fong)
You probably have heard about Lan Kwai Fong in Hongkong, haven't you? Don't expect one if you plan to travel to Vietnam, though. We don't have a Lan Kwai Fong here, but we have a web-drama, a romantic comedy called the same – Lan Quế Phường.
President's daughter Ky Thu, famous for her father's wealth, often hangs out with friends who are badasses in school. One day, her father got revenge and went bankrupt. How can she suffer a poor life, and will she be able to overcome life's challenges?
The short web drama with a romantic comedy vibe has become super popular for its meaning and modern topic, not to mention all the sexy girls appearing in every scene.
Cấp độ (Level) : Trung bình (Medium)
Phụ đề (Subtitles) : Tiếng Anh & Tiếng Việt (English & Vietnamese)
Ngữ điệu (Dialect) : Miền Nam (Southern)
Speaking speed (Tốc độ nói) : Bình thường (Normal)
Quote:
– Làm tốt nhiệm vụ của mày đi (Do your job well)
– Nếu không tụi bay chết với tao (If not you are dead to me)
– Khách sắp tới (The clients are coming)
3. Bố trẻ (Young father)
"Bố trẻ" is a Vietnamese romantic comedy. In Bố trẻ, Tuan Tran plays a young man named Hoang, a clumsy, arrogant owner of a small riverside bar. Hoang's life is turned upside down when he is caught in an ironic situation: reluctantly becoming a father of an abandoned baby girl (Ngan Chi). From the initial conflicts, he was forced to accept the situation and adapt to the new role. On the other hand, this also made the father and son Hoang and the people involved also fall into the sights of a gang of gangsters… Let's take a look at more details in this Vietnamese film.
Cấp độ (Level) : Vừa (Medium)
Phụ đề (Subtitles) : Tiếng Anh (English)
Ngữ điệu (Dialect) : Miền Nam (Southern)
Speaking speed (Tốc độ nói) : Bình thường (Normal)
Quote
– Giờ sao ta (What now?)
– Tôi không phải là ba (I'm not you, dad)
– Con muốn về nhà (I wanna go home)
– Từ nay về sau, em không cần phải làm gì hết. Em chỉ cần làm công chúa của anh thôi (From now on, you don't have to do anything. You only need to be my princess.)
4. Phim ngắn (Short movie)
Short Vietnamese films are very profitable for producers because of their low cost and high coverage. One of them recently is a short movie about the big family issue – having an affair.
Criticizing his wife for the "smell of milk" after giving birth, the husband went to find another "milk" that was better. The short film is about a man cheating on his wife, who is not young and attractive anymore, with a young beautiful girl and their story afterward.
Cấp độ (Level) : Trung bình (Medium)
Phụ đề (Subtitles) : Tiếng Việt (Vietnamese)
Ngữ điệu (Dialect) : Miền Nam (Southern)
Speaking speed (Tốc độ nói) : Bình thường (Normal)
Quote:
– Nó đi đổ rác thôi nó cũng phải đẹp (She has to be pretty even for taking the garbage out)
– Anh làm chồng làm cha kiểu gì vậy? (What kind of husband, father are you?)
– Cô nhìn lại bản thân mình đi (Look at yourself)
– Cô có xứng đáng với tôi không? (Do you deserve me?)
5. Phim ngắn|Bạn gái tôi làm gái (My girlfriend is a call girl)
Another short Vietnamese film is Bạn gái tôi làm gái (My girlfriend is a call girl). If you travel to Vietnam, it's very common to see a lot of motorbike taxis on the street. Bạn gái tôi làm gái is a 5-episode web drama talking about a love story of a motorbike taxi driver and a call girl. They both are poor and have to face different challenges in life. However, their ego issues have separated them from each other, and they have to overcome all the difficulties themselves to live their life. Will they be able to forgive and give each other another chance? Although it's not a typical romantic comedy that young people are obsessed with, Bạn gái tôi làm gái embraces the tough lives of Vietnamese blue-collar workers and will give you emotional moments throughout the film.
Cấp độ (Level) : Trung bình (Medium)
Phụ đề (Subtitles) : Tiếng Anh & Việt (English & Vietnamese)
Ngữ điệu (Dialect) : Miền Nam (Southern)
Speaking speed (Tốc độ nói) : Bình thường (Normal)
Quote

– Người ta phải ăn cơm để sống chứ (I have to eat to live)
– Cho anh một cơ hội chăm sóc em (Give me a chance to take care of you)
– Anh thương em, anh thương con người của em (I love you, I love who you are)
6. Mối tình đầu của tôi (My first love)
"Mối tình đầu của tôi" is a Vietnamese film remake of the Korean romantic comedy ''She was pretty" – an international film with the participation of Ninh Duong Lan Ngoc, B Tran, Chi Pu, and Binh An who are famous actors and actresses in Vietnam. This is a romantic and funny story about the friendship, love, and work of modern young people. The romantic comedy revolves around the story of close friends An Chi and Ha Linh. While Ha Linh is a beautiful, successful girl, and many boys pursue her, An Chi has an unattractive appearance, is unemployed, and has an outdated style of dress. However, they have had a very beautiful friendship from childhood to the present. Until two "marshal" guys, Nam Phong and Minh Huy appeared and messed up the lives of the two girls. Mối tình đầu của tôi promises many new surprises with the Vietnamese version. You can watch the full Vietnamese drama following this link : Mối tình đầu của tôi
Cấp độ (Level) : Khó (Difficult)
Phụ đề (Subtitles) : Không (No)
Ngữ điệu (Dialect) : Miền Nam & Miền Bắc (Southern & Northern)
Speaking speed (Tốc độ nói) : Nhanh (Fast)
Quote
– Được làm bạn với một người xinh đẹp, giỏi giang và hoàn hảo như An Chi, mình thật là may mắn (To be friend with a beautiful, talented and perfect person like An Chi, I'm so lucky)
– Cho cô một like (I give you a like)
– Tự tin đón chào ngày mới (Confidently welcome a new day)
– Trùng hợp quá ha (What a coincidence)
– Tại sao trên đời này lại có thứ đàn ông đáng ghét như vậy chứ? (Why is there such an abhorrent man in this world)
7. Hoa Hồng trên ngực trái (The rose on the left chest)
In Vietnam, the husband is very powerful in the family. You might not be able to see it easily if you only travel to Vietnam. It's clearer if you live with a Vietnamese family. "Hoa hồng trên ngực trái" (The rose on the left chest) is a Vietnamese film talking about a multi-dimensional story of family life, the journey of preserving and finding happiness for women in modern society. Khue – Mrs. Hong's daughter-in-law, like many women who accept to retreat to the rear, only knows about cooking and the story of "diaper, milk" all year. But when she retired to perform her duties as a wife and a mother, Khue was considered useless, a parasite by her husband. Meanwhile, her husband cheated on her with younger, more modern women. You can watch the full series by clicking this link: Hoa hồng trên ngực trái
Cấp độ (Level) : Khó (Difficult)
Phụ đề (Subtitles) : Không (No)
Ngữ điệu (Dialect) : Miền Bắc (Northern)
Speaking speed (Tốc độ nói) : Bình thường (Normal)
Quote
– Cô bị điên à? (Are you crazy?)
– Cứ làm theo những gì chị dặn đi (Just follow what I told you)
– Chuyện của nhà chị cứ để chị tự giải quyết (Let me take care of my family's business)
– Mình có thể không ly hôn được không anh? (May we not get a divorce?)
8. Con ghẻ (The adopted child)
"Con ghẻ" is a short musical movie published in 2017 and has received over 47 million views on Youtube so far. The movie is set in a poor family context where the parents have to sell their first daughter in order to get money for the husband's injury treatment. The daughter then became adopted by a rich couple who can't have kids. After some time, the wife suddenly got pregnant and they happily had their own kid. The adopted girl then became abandoned and got very badly treated by her adoptive parents.
Cấp độ (Level) : Dễ (Easy)
Phụ đề (Subtitles) : Tiếng Anh (English)
Ngữ điệu (Dialect) : Miền Nam (Southern)
Speaking speed (Tốc độ nói) : Chậm (Slow)
Quote
– Tôi qua để hỏi mượn anh ít tiền (I come to borrow some money from you)
– Sao mày dám giành đồ chơi của con tao (How dare you take my baby's toy?)
– Mày cút ra khỏi nhà tao (Get out of my house)
9. Về nhà đi con (Come home, kids)
The story of the movie "Come home, kids" revolves around 3 sisters Thu Hue, Anh Thu, Anh Duong, who lost their mother at a very young age, each with a different personality and a lifestyle.
The eldest sister Thu Hue is gentle and calm, Anh Thu is beautiful, sharp, and practical while the youngest, Anh Duong, is outspoken, wild, and lives like a son. All three girls have been through their own ups and downs, but they are fortunate to have the same fulcrum, Mr. Son – a devoted father who loves his children wholeheartedly. After many things going on, the 3 daughters all realized that the greatest happiness they have is a father who is always ready to cover and say "Come home, kids" whenever they need a home at the end of the day. You can watch the full Vietnamese series online by clicking this link : Về nhà đi con
Cấp độ (Level) : Vừa (Medium)
Phụ đề (Subtitles) : Không (No)
Ngữ điệu (Dialect) : Miền Bắc (Northern)
Speaking speed (Tốc độ nói) : Bình thường (Normal)
Quote
– Tha thứ cho một kẻ không ra gì không phải vị tha mà là tột đỉnh của sự ngu dốt (Forgiving someone who is worthless is not forgiveness but the culmination of ignorance)
– Không phải sai lầm nào cũng có thể sửa chữa, hối hận nào cũng có thể tha thứ (Not every mistake can be fixed, every regret can be forgiven)
– Nó thừa sức lấy một thằng ít tiền nhưng đạo đức tốt hơn mày (She's more than capable of marrying a guy with less money but better morals than you)
10. Gạo nếp gạo tẻ (Sticky rice, ordinary rice)
Exploiting a familiar family theme to the Vietnamese audience, Gạo nếp gạo tẻ brings a different color compared to movies in the same genre. The ironic situations in Gạo nếp gạo tẻ stem from the mother's bias towards her children. Conflicts and differences in behaviors and living situations between the two daughters, one side is loved and spoiled by the mother, the other is despised, have made the relationship between mother-daughter and sisters in the family increasingly difficult and distant from time to time.
Cấp độ (Level) : Khó (Difficult)
Phụ đề (Subtitles) : Tiếng Việt (Vietnamese)
Ngữ điệu (Dialect) : Miền Nam (Southern)
Speaking speed (Tốc độ nói) : Bình thường (Normal)
Quote
– Tôi sinh ra là để được yêu thương chiều chuộng, đây không phải cuộc sống mà tôi mong muốn (I was born to be loved and pampered, this is not the life I want)
–Tôi hối hận vì tôi lấy anh (I regret that I married you)
– Tại sao anh lại bắt tôi suy nghĩ cho người khác vậy chứ. Sống gì mà khổ cực quá vậy? (Why do you make me think for other people? Why do you have to make your life difficult?
– Chỉ cần mình có mục tiêu rõ ràng và quyết tâm thì nhất định sẽ đạt được mục tiêu đó (As long as you have a clear goal and determination, you will definitely achieve it)
– Ép bản thân mình làm chuyện mình không thích thì sẽ khiến cho mình rất mệt mỏi (Forcing yourself to do what you don't like would exhaust you.)
– Học là để có kiến thức, có kỹ năng. Từ đó mới có thể làm được nghề nghiệp mà mình yêu thích (Learning is to have knowledge and skills. Only then will you be able do the job that you like)
11. Conclusion
Not only can you learn Vietnamese from the movies that I have introduced to you but also from many life experiences from the characters' lines. I hope that these lines and quotes will inspire you to look for and watch the full movie in your leisure time.
In case you're still afraid of not knowing where to start, why don't you visit VietnamesePod101 for more lessons, flashcards, vocabulary lists, and many audio files for better preparation? A free lifetime account is waiting for you and a Youtube channel is also there to support you with pronunciation.
Now, enjoy the movies and I'll catch you later!
August 16, 2019
There was a colleague that I used to work with who is extremely good at using body language. Every time we had a meeting or a presentation, she would make use of her hand signals, gestures, facial expressions, or postures to make her talk more interesting.
The nonverbal signs that we use to communicate every day are referred to as body language. Nonverbal signals account for a significant portion of daily communication. The things we don't say, from our facial expressions to hand signals or our bodily motions, can nonetheless convey a lot of information.
When learning languages, understanding how to use your body and facial expressions as well as to avoid rude gestures is very helpful to emphasize what you're saying. In Vietnam, on the other hand, body gestures are not as common as in other countries due to cultural differences. Vietnamese people tend to be a little bit shy when using body language because it attracts attention more than using verbal language only. That's the reason why someone who knows how to effectively use body gestures in Vietnam is considered very confident and special.
Table of Contents
1. Cách chào hỏi bằng ngôn ngữ cơ thể (How to greet people using body language)
Knowing that these body gestures mean hello in Vietnam can be surprising if you're new here. The fact is, saying Xin chào is not always necessary. Instead, Vietnamese people have plenty of ways to greet each other by nonverbally communicating, especially using hand signals. For example:
Vẫy tay, phẩy tay (Wave hand)


– How to do it: you wave your hand from left to right or from up to down as if calling someone.
– When to use: waving your hand can be used with friends, someone who is younger than you, babies, or even pets because it's considered super casual and friendly.
– Note: When waving hands with older people, it means calling them rather than saying hello in general.
Cười (Smile)


– How to do: have a smile on your face with eye contact
– When to use: smiling is suitable when greeting someone you haven't met and don't know how to address them or at a social party where there's a lot of people and it's not convenient to speak loudly.
– Note: Vietnamese people usually smile and say hi. However, when someone smiles only and walks away, it means they just want to be polite and don't want to talk.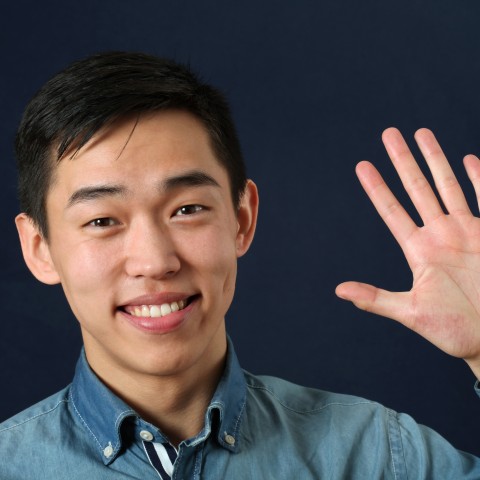 Gật đầu (Nod your head)


– Meaning: similarly to smiling, nodding your head or eye contact is seen as saying Hello to someone you haven't met before. In addition, it can also be used as a sign that "I'll catch up with you in a bit"
– How to do: nod your head either from up to down or vice versa.
– When to use: with colleagues and acquaintances at a social event, a party, a meeting, or a conference. HOWEVER, nodding your head with elderly people is considered a disrespectful gesture.
Khoanh tay chào (Fold your arms)


– Meaning: a way kids say Hello.
– How to do: you can either fold your arms with or without covering your palms on your chest.
– When to use: kids usually are asked to fold their arms when greeting their teacher, adults, or elderly people because it looks respectful.
– Note: it's not very common in Vietnam because we can use "ạ" at the end of the sentence to show respect. Kids who fold their arms when greeting are considered very polite and well educated but if they don't, it's not seen as a disrespectful gesture.
Cúi người (Bow)


– How to do: slightly bow your body and head.
– When to use: bowing in Vietnam is not as common as in Japan or Korea but people have been doing it lately to greet and show respect to their boss or manager.
Bắt tay (Shake hands)


– Meaning: shaking hands and bowing can be used at the same time for greeting your colleagues, boss, or manager.
– How to do: Simply shake hands.
– When to use: shaking hands can be used anywhere in Vietnam but it's most suitable in formal occasions or talking to someone who is in a higher position than you are.
Vỗ vai/lưng (Pat one's shoulder/back)


– Meaning: if someone didn't see you in the first place, coming and slightly patting their shoulder or their back is a sign to gently say Hi.
– How to do: it doesn't need to be a strong slap but rather a few slight pats instead.
– When to use: when saying hello to someone you know and want to get their attention.
– Note: Patting one's shoulder or back should be used for very close friends or people you know very well. Men should avoid patting women's backs unless they're a couple or family. Otherwise, it can be seen as an impolite gesture.
Gõ vào bàn/cửa (Knock on the table/door)


– Meaning: Another way to say hello in Vietnam using body gestures is to knock on the nearest table or door to get someone's attention.
– When to use: when you don't see anyone at the place and you want to call them or when you show up when people are in the middle of the conversation and you want to politely interrupt them.
Gây tiếng động (Make some noise)


– Meaning: similarly to knocking on the table, making some noise when showing up is also another way to say Hi.
– How to do it: you can either make some strong steps on the floor, speak loudly before entering the room, or slightly cough.
– When to use: This can be used to say hello to your employees or people who you work with when they're talking and you want to tell them that you're coming.
– Note: It should not be over because it can be seen as a rude gesture.
Similarly to using body gestures to say hello, when saying goodbye, you can also use one of the following signals to nonverbally communicate:
Vẫy tay, phẩy tay (Wave hand)
Gật đầu (Nod your head)
Khoanh tay chào (Fold your arms)
Cúi người (Bow)
Bắt tay (Shake hands)
2. Cử chỉ tay (Hand gestures)
You're out of control with your hands and don't know what to do with them? You're not on your own! Most of the hand gestures or hand signals that I'm going to introduce to you are quite common in Vietnam and other countries when nonverbally communicating so it won't be very hard to remember.
Có (Yes)


– Meaning: flexibly give a thumbs up to indicate Yes, Okay or It's good
– How to do: Thumbs up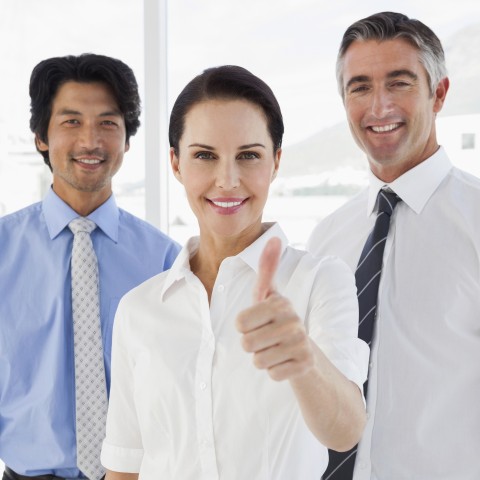 Không/Chưa (No)


– Meaning: it either means no or I haven't
– How to do: wave your hand or/and shake your head.
Tệ (Bad/Not good)


– How to do: this one is easy, you just need to give a thumbs down
– When to use: when food is not good, when you want to complain or something is just simply bad.
Bình thường/tạm được (So so, okay)


– Meaning: When things are normal, not good, not bad, when you hesitate and haven't made a decision yet.
– How to do: Hand outstretched, wave your fingers
Tiền (Money/Cash)


– Meaning: There's money, it takes money or I need money.
– How to do: The thumb touches the remaining fingers and keeps moving slightly from the little finger to the index finger and vice versa.
– Note : This should be used with your close people only, otherwise it can be seen as a pretty rude gesture as if you're aggressively asking for money.
Thanh toán (I'd like to pay)


– How to do: have eye contact with the waiter/waitress and draw a square in the air using your fingers, you can also say "Thanh toán", "Tính tiền" at the same time or not.
– When to use: When you want to pay the bill or tell your friend to pay so you can leave.
Mấy giờ rồi (What time is it?), Muộn rồi (It's late)


– How to do: point your index finger to the watch or to your wrist if you don't wear one.
– When to use: When you want to ask for the time or you want to tell your friend that it's late.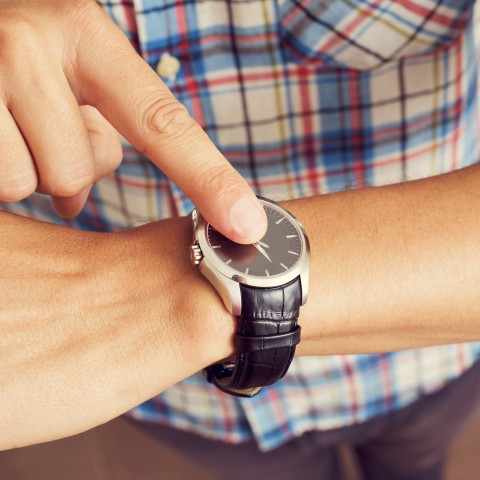 Chúng ta phải đi thôi (We gotta go)


– How to do: point your index finger to the watch or to your wrist if you don't wear one, then point your thumb to the back or another direction.
– When to use: when you want to give your friend a signal that you have to leave or it's time you both should go.
No bụng (I'm full)


– How to do: rub your hand on your belly
– When to use: when you are already full or want to refuse food from someone
Đói bụng (I'm hungry)


– How to do: slightly pat your hand on your belly a few times
– When to use: when you're hungry or it's break time.
Giật mình (Startle) & Sợ/Ngạc nhiên (Scared/surprised)


– How to do: put your hand on your chest or on your mouth
– When to use: when someone scares you or you got surprised
Tôi không biết (I don't know)

– How to do: Shrugs, shake your head
You might be wondering why crossing fingers wasn't listed. The reason is that it's not common in Vietnam. Even if you know it, there's a high possibility that the person you're talking to doesn't know it. Therefore, try to remember these hand signals because they seem to be easier to remember rather than learning the actual phrases, don't they?
3. Giọng nói (Voice tone)
In Vietnam, you can read someone's status based on their voice tone in certain specific situations. For example:
Nói nhanh, gấp gáp (Speak quickly, urgently): They might be in a rush or urgent situation unless they naturally speak fast.
Nói chậm rãi (Speak slowly): They might be buying time or thinking of what's going to say next. Sometimes, Vietnamese people also tend to repeat the questions if they need more time to think of the answer.
Lên giọng ở cuối câu (Rising tone at the end): When someone repeats the question or what you have said with a rising tone at the end, they're probably either thinking you're joking, not hearing clearly, or surprised by what you've said.
Xuống giọng ở cuối câu (Falling tone at the end): To be disappointed or upset.
Vietnamese people have different accents throughout the country. For example, people from central Vietnam have quite a strong accent in their voices. Therefore, they might sometimes sound like they're angrily discussing something but they're actually not. People from the West of Vietnam have a very nice and soft accent while people from the North have a stronger accent because the tones are clearer. Depending on where you are, people's accents may vary.
4. Dấu hiệu nói dối (Signs of a lie)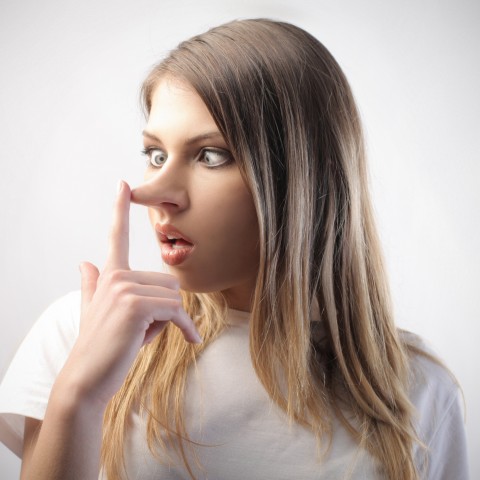 People lie for many reasons such as to protect their feelings, confidence, self-esteem, or to protect others' feelings. Besides "great" pretenders, Vietnamese people don't usually tend to lie. In case they have to for some reason, here are a few signs you can tell that they might be lying:
Gãi đầu, gãi tai (Scratch your head, scratch your ears)

– When to use: When someone is having a hard time finding the answer, scratching their head or ears might be a sign that they're lying. These are pretty basic ones and are mostly used by kids.



Nhìn sang hướng khác (Look at another direction)

– When to use: Looking away means someone is trying to avoid eye contact with you or find excuses for something.



Gãi mũi (Scratch your nose)

– When to use: In fact, some people, when lying, subconsciously put their hand on their face to scratch their nose or something like that to avoid attention.



Đổi chủ đề (Change the topic)

– When to use: Another sign to know if someone is lying or trying to cover the truth is when they change the topic. In Vietnam, when people do so and get caught, we usually say:

+ Đừng có đổi chủ đề nữa (Stop changing the topic)
+ Lại đổi chủ đề rồi (You change the topic again)
+ …
Giải thích quá (Over explaining)

– When to use: When explaining too much about something, it either means the other person hasn't acknowledged what you said and you want to repeat that or you're lying about something and want to give extra details to make it more convincing.



Thay đổi tông giọng (Change voice tone)

– When to use: People also tend to suddenly raise or lower their tone when talking. It's either something special or they're lying.
Bear in mind that these are not always true because there might be a possibility that they don't lie or sometimes you don't even realize that you are being lied to if you're too into the conversation. Therefore, let's take it easy and see them for fun.
5. Dấu hiệu ai đó thích bạn (Signs showing someone is having a crush on you)
Knowing someone likes you doesn't depend on what they do or say only but also on their gestures or the way they nonverbally communicate with you.
Lặp lại hành động hay lời nói của bạn (Mirror your actions or words)
Mirroring a conversation partner's gestures is one of the techniques to build rapport and get trust. Mirroring someone that you're interested in tells a lot about how attracted they are to you. In Vietnam, when someone is into you, they will have a tendency to copy some of your gestures, words, or favorite quote. Old Vietnamese couples even have something called
"tướng phu thê"
meaning "husband and wife look" because they've been living together for a long time and are probably influenced by each other's gestures. That's why when a young couple look alike, Vietnamese people will say they have
"tướng phu thê."
Xoay người về phía bạn (Turn towards you)
Similar to mirroring your actions or words, someone is probably into you if they tend to turn towards you when talking. It means they're interested in the conversations and want to get your full attention also.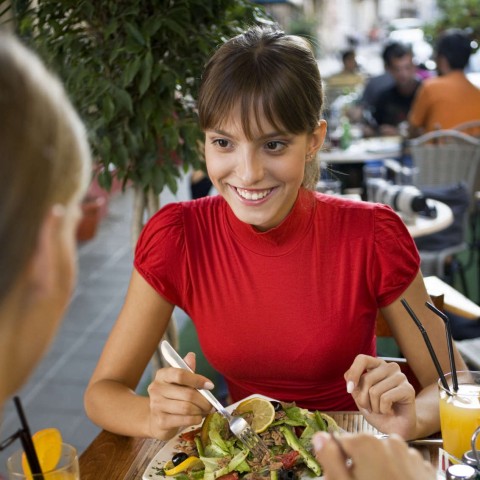 Có xu hướng chạm nhẹ vào bạn (Tends to lightly touch you)
I remember when my boyfriend and I were on the first date, he tended to touch my back and cover for me when we crossed the road or slightly touch my hand when we were talking. He's still doing so but what I'm trying to say is when someone is really into you, he/she might unintentionally or intentionally touch you at some point. Depending on how close the relationship is, the frequency and level of touches can be different. Touching strangers' bodies, in general, is not very common anywhere in the world I believe, and neither is it in Vietnam.
Lắng nghe bạn chăm chú (Attentively listen to you)
Last but not least, when someone likes you, they will pay full attention to what you say and need.
6. Dấu hiệu ai đó giận dữ (Signs showing someone is angry)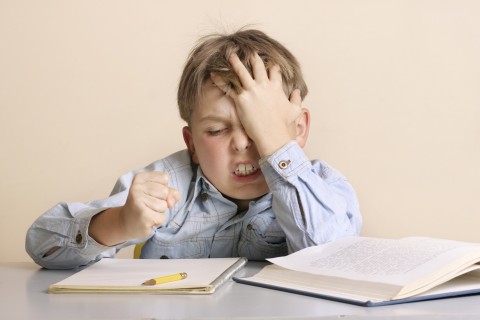 Fun fact, Vietnamese people can be pretty bad tempered, especially people from the North like myself. When someone gets angry, there's not much to cover it unless they're extremely calm or good at hiding their emotions. Here are a few regular signs in Vietnam that tell someone is getting really uncomfortable or angry.
Mặt đỏ (Your face turns red)
Nói lớn hoặc quát tháo (Speak loudly or shout)
Im lặng và bỏ đi (Keep silent and leave)
Vò đầu bứt tai (Rub your head)
Pretty common, isn't it?
Also, we usually say "Đổ thêm dầu vào lửa" (Add fuel to the fire or add insult to injury) to indicate someone's actions have made a bad situation worse. This kind of action is considered pretty rude.
7. Cử chỉ với trẻ em (Gestures with children)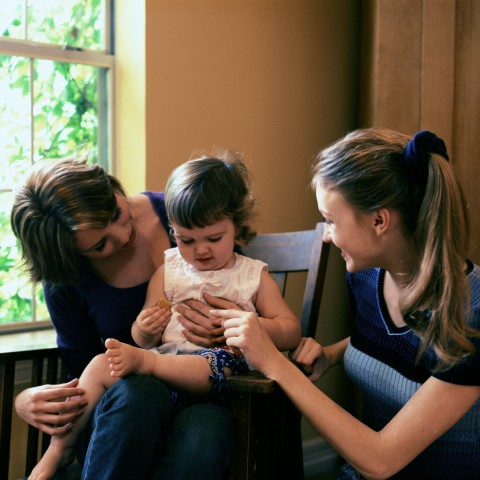 Showing affection to kids is one of the most sensitive things to do anywhere in the world and it is controversial in Vietnam.
Due to cultural habits, sometimes it is considered a rude gesture to a baby if the mother is not happy to let you do so. In Vietnam, most elderly people enjoy hugging, kissing, or touching newborn babies to show love. On the other hand, new mothers (mostly young women) are very uncomfortable when someone touches their baby without permission. Some kids don't even like to be touched, including myself. I remember that I hated when my cousin's brother kept pinching my cheeks when I was a little girl and now I keep doing the same thing with his little son, which is normal when we're adults but not very pleasant when we were young.
Here are a few gestures that you can use when meeting children that you know.
Véo má (Pinching cheek)

– When to use: when meeting kids that you know or are in your family. Some kids don't like it and see it as a rude gesture so you can touch your index finger on their cheek instead.



Xoa đầu (Touching head)

– When to use: touching kids' heads is most common in Vietnam but it should be used for babies or small kids who are shorter than you because some older kids may not like it.



Bế (Lifting)

– When to use: Lifting or hugging is obviously suitable for babies or young kids only. When kids are in primary school and above, it's not very easy and suitable to lift them unless you're very close or they know you very well.



Nắm tay (Holding hands)

– When to use: Holding kids' hands is very important especially when walking on the street because the traffic in Vietnam is quite complicated. In addition, kids might get lost in crowded tourist spots when traveling. Only let them walk alone once you're sure that they're old enough.
8. Conclusion
Body gestures can help you communicate nonverbally in Vietnam better. However, you will need to combine speaking the language also but they will absolutely help you connect to locals and understand each other better.
There are also other ways to communicate such as writing, texting, learning through the cultures … and knowing how to use body gestures in Vietnam is like adding some spices to your dish to finally elevate the flavors.
No matter if you're an absolute beginner or intermediate, you'll definitely find lessons, audio files, flashcards and other resources on VietnamesePod101. Our Youtube channel also provides interesting video lessons that will help you improve pronunciation every week.
What are you waiting for? Get your free lifetime account right now and get your real lesson by real teachers!